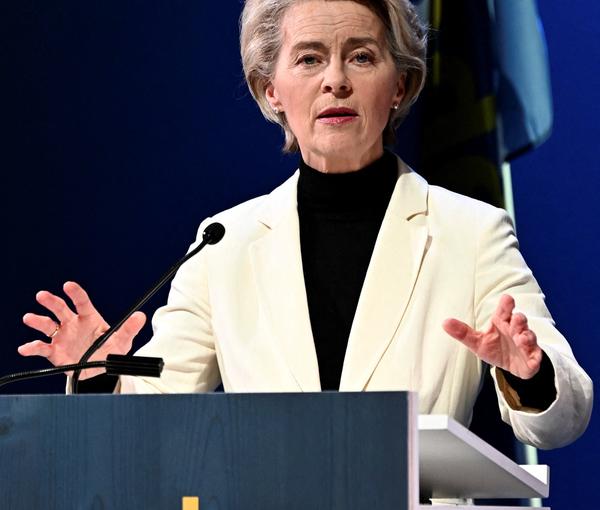 EU's Von der Leyen Backs Listing Iran's Guards As Terrorist Group
European Commission President Ursula von der Leyen said Tuesday she backed listing Iran's Revolutionary Guards (IRGC) as a terrorist organization.
She emphasized that the step would be a necessary response to the "trampling" of "fundamental human rights" in the country.
Iranians living in Europe held a large rally on Monday in Strasbourg outside the European Parliament to demand the listing of the IRGC as a terrorist group.
Many politicians in the European Union have voiced support to proscribe the IRGC. The British House of Commons last week voted to urge the government to designate the group as terrorist.
Ties between the EU member states and Tehran have deteriorated in recent months as efforts to revive nuclear talks have stalled. Tehran has detained several European nationals and the bloc has become increasingly critical of a continuing violent crackdown on protesters, including executions.
"The reaction of Iran regime is atrocious and horrible, and they are trampling over fundamental human rights," she told reporters on the sidelines of the World Economic Forum in the Swiss ski resort of Davos.
The European Union is discussing a fourth round of sanctions against Tehran over the crackdown and Iran's supply of weapons to Russia. Diplomatic sources have said members of the Islamic Revolutionary Guard Corps (IRGC) will be added to the sanctions list next week.
The IRGC leads most government forces in Iran that have used deadly violence against protesters. More than 500 civilians have been killed in four month of unrest by security forces using beatings, shotguns and even military weapons.