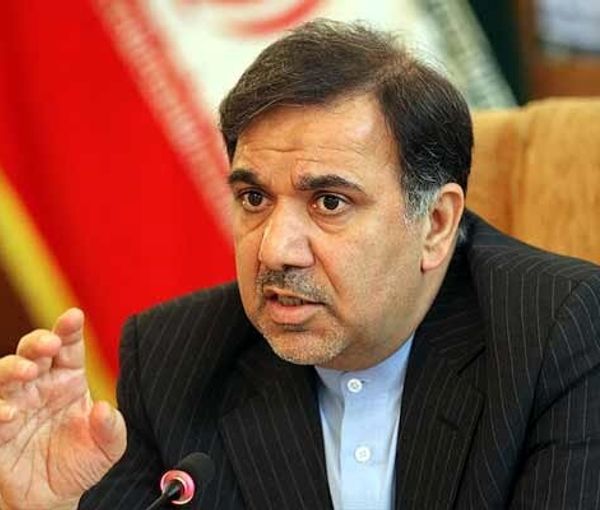 Some Iran Conservatives Call for A Swift Change in Foreign Policy
Some Iranian 'moderate conservative' politicians suggest that Iran should act to compensate for the damage and isolation caused by a problematic foreign policy.
Correcting Iran's policy regarding Russia's war in Ukraine, by adopting a neutral stance, is a recurrent suggestion.
As the European parliament overwhelmingly voted to support the designation of Iran's Revolutionary Guard, the IRGC, as a terrorist organization, University lecturer and former housing minister Abbas Akhoundi suggested that Tehran should enter transparent and direct talks with the EU to shed light on its positions about the war in Ukraine.
In fact, Tehran has tried several times to whitewash its support for Russia in the Ukraine war and the deployment of its drones to Russia, but no one even in Iran has accepted the regime's claims of neutrality, as evidence about the destructive role of Iranian drones in attacks on civilian targets is damning.
Meanwhile, Akhoundi said that Russia should not drag Iran into a war it is not a part of. He further maintained that Iran's involvement in the war in Ukraine is the main cause of rising tensions between Tehran and the European Union. The resulting adverse impact on the suspended nuclear talks cannot be compensated, Akhoundi said, adding that resolving the controversy about Iran's role in the Ukraine war is even more urgent than trying to revive the 2015 nuclear deal known as the JCPOA.
He added that leaving behind this crisis needs a level of intelligence which is beyond the Iranian government's capacity. He said this comes while some members of the European Parliaments have questioned the legitimacy of the Islamic Republic. This, Akhoundi said, will prepare the world's public opinion for any action against Iran.
IRGC general and member of parliament Esmail Kowsari
He argued that aggressive responses by some Iranian officials plays into the hands of "warmongers" in Europe. Akhoundi was possibly referring to IRGC general and Iranian lawmaker Esmail Kowsari's threats against Europe in case the EU lists the IRGC as a terrorist organization.
Akhoundi said that as a result of a failing foreign policy, Iran lags behind its development plans, international trade has been disrupted, inflation is beyond control and poverty can be seen everywhere while the society in on the verge of collapse.
Former lawmaker Ali Motahari had also earlier criticized Iran's foreign policy which he said was marked by over-reliance on Russia and China and called for an improvement in Iran's ties with the West. He told Sharq newspaper on Wednesday that "Iran's involvement in the war in Ukraine is the main problem that has ruined Iran's relations with Europe."
Motahari added: "Iran's involvement in the war in Ukraine has prompted the UK parliament as well as the European Parliament to follow an anti-Islamic-Republic policy, as the war in Ukraine has generally affected the security of the entire European continent."
Mehdi Ayati, another political observer also said that Iran's problems will not be solved as long as Tehran is not determined to communicate with the world. Because of Iran's ideological foreign policy, it would have not made any difference even if reformist Mohammad Khatami was president, instead of the ultraconservative Ebrahim Raisi.
Ayati characterized the current situation as a foreign relations impasse which will not be resolved before Iran proves to be genuinely interested in a reproachment. He added that Iran's main problem is mismanagement, not sanctions. Pointing out Iran's foreign policy crisis, Ayati charged that "unfortunately, some Iranian officials' actions and rhetoric widen the gap between Iran and the world community."