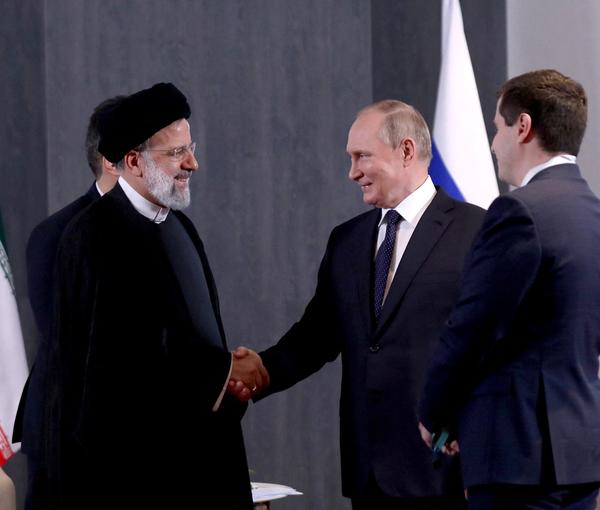 Putin Holds Phone Call With Iran President Over Syria
The Kremlin says Russian President Vladimir Putin held a phone conversation with his Iranian counterpart Ebrahim Raisi on Thursday, the second in nine days.
In a brief readout of the call, it said Putin and Raisi discussed the situation in Syria - where Moscow and Tehran both backed President Bashar al-Assad in a long-running civil war - and cooperation in transport and energy.
Russia, Turkey and Syria have launched diplomatic efforts for an agreement to improve Ankara-Damascus relations, after years of tensions during the Syrian civil war, but Iran has not been invited to take part.
Turkey has been the primary backer of Syria's opposition for more than a decade of war, while Russia has backed the Syrian government.
The statement by the Kremlin on Putin-Raisi talks made no reference to the war in Ukraine.
Iran has taken on greater importance as a partner for Russia since Putin's invasion of Ukraine last February triggered waves of Western sanctions against Moscow.
Since early October, the energy infrastructure across Ukraine has been attacked repeatedly by Russian missiles and drones it acquired from Iran, resulting in dozens of casualties and disruption in water and power supplies.
Iran has denied supplying weapons to Russia for its war in Ukraine, but foreign minister Hossein Amir-Abdollahian after earlier denials acknowledged in early November that Tehran had supplied drones to Moscow "months before" the Ukraine war, leaving it vague if these were used in the war.
The United States and its European allies have strongly objected to Iranian drones for Russia, imposing sanctions and keeping nuclear talks with Tehran dormant.