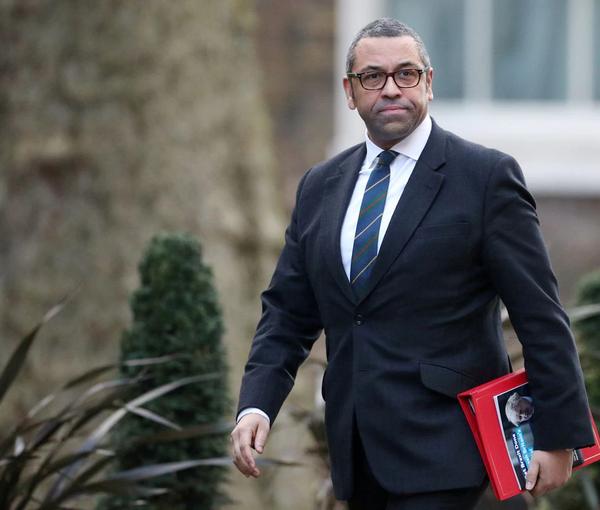 UK Foreign Secretary Urges Iran To Halt Execution Of Dual National
The UK foreign secretary has called on the Iranian regime to stop the execution of a British-Iranian dual national accused and convicted in secrecy of spying for MI6.
In a tweet Wednesday, James Cleverly said the Islamic Republic "must halt the execution of British-Iranian national Alireza Akbari and immediately release him."
He further called the move a "politically motivated act by a barbaric regime that has total disregard for human life."
Akbari had been deputy defense minister under the reformist President Mohammad Khatami, from 1997 to 2005. He was also close to Ali Shamkhani, the secretary of the Supreme National Security Council of Iran.
He was an advocate for the Iran nuclear deal known as the JCPOA that was eventually signed in 2015 with world powers.
A source close to the Islamic Revolutionary Guard Corps has provided documents to Iran International showing that the death sentence for Alireza Akbari is an move to weaken Shamkhani's position in the clerical regime.
It seems that President Ebrahim Raisi, Intelligence Minister Esmail Khatib and Interior Minister Ahmed Vahidi are exerting pressure to remove Ali Shamkhani from the post.
Iranian state media reported Wednesday that Alireza Akbari has been sentenced to death for allegedly spying for MI6.
In a statement published by Iran's Intelligence Ministry, Akbari was described as "one of the most important infiltrators in the country's sensitive and strategic centers".
He was detained more than three years ago and has been in the notorious Evin prison in Tehran since then.