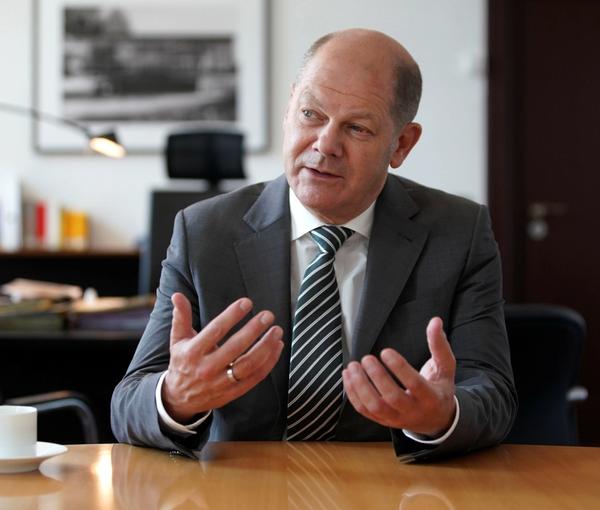 Germany Wants To Increase Pressure On Iran After Latest Executions
German Chancellor Olaf Scholz Monday condemned Iran for using the death penalty against protestors, and his spokesperson said Berlin wanted to increase pressure on Tehran with new international measures.
Iran hanged two men on Saturday for allegedly killing a member of the security forces during nationwide protests that followed the death of 22-year-old Kurdish Iranian woman Mahsa Zhina Amini on September 16, drawing condemnation from the European Union, the United States and other Western nations.
"With the executions, the Iranian regime is employing the death penalty as a means of repression," Scholz wrote on Twitter. "That is horrifying."
He said Iran should refrain from further executions after the killings of 22-year-old Mohammad Mehdi Karami and 39-year-old Seyyed Mohammad Hosseini, whose deaths bring the number of executions linked to the protests to four.
"Together with our international partners, we will increase the pressure further on the Iranian regime," the government spokesperson told a regular news conference, adding that Iran needed to see that there would be a price to pay for continuing.
A German foreign ministry spokesperson said the goal was to agree a fourth package of sanctions with other European Union member states in response to the crackdown.
European lawmakers and activists are demanding that the EU list Iran's Revolutionary Guard as a terrorist organization. A group of French Senators have tables a resolution to end nuclear talks with Tehran aimed at reviving the 2015 nuclear deal, the JCPOA.
With reporting by Reuters