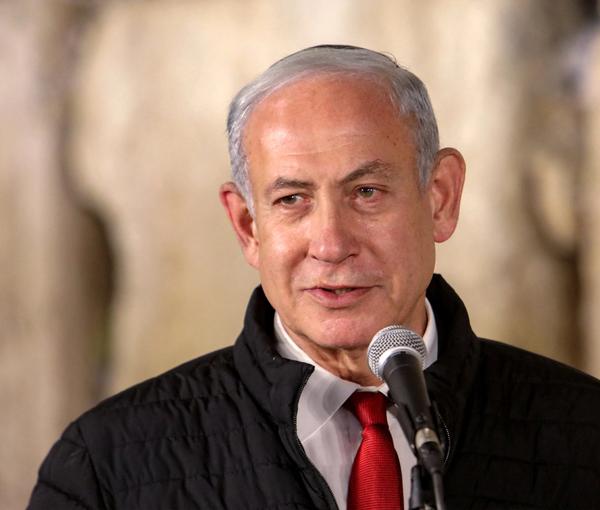 Netanyahu Government Sets Course On Iran, Normalization
Israel's new ministers are touting their relationship with the United States, with foreign minister Eli Cohen promoting a broad front against Iran.
Cohen said Monday that the "international community must stop burying its head in the sand when it comes to Iran," and that Israel should "stop Iran from attaining nuclear capabilities in every way."
Cohen said the new government led by Benjamin Netanyahu aimed to "deepen ties with European countries and to bolster them compared to past years." He brushed off any human rights concerns in Europe, attacking Friday's United Nations General Assembly resolution that sought an advisory opinion from the International Court of Justice (ICJ), the UN's highest court, on Israeli occupation of Palestinian land. Cohen also dismissed the prospect of Israel facing war crimes suits at the International Criminal Court, which Israel and the US do not recognize. Washington voted against the resolution, which passed 87-26.
Some of the Israeli press has made much of the personal relationship between Netanyahu and US President Joe Biden. Last July, when Biden arrived for his trip to Israel, he told Netanyahu, then in opposition, "You know that I love you."
While the latest Israeli military intelligence report favors efforts to reach an international agreement over Tehran's nuclear program, Netanyahu has long rejected such a course, and strongly supported former US president Donald Trump withdrawing from the 2015 Iran nuclear deal, the JCPOA (Joint Comprehensive Plan of Action). While Biden came into office committed to restoring the JCPOA, any tensions over this with Netanyahu are likely to soften as Biden officials place no 'focus' on JCPOA talks and extend sanctions on Iran.
Eli Cohen speaks after a handing over ceremony and taking the office as the new Israeli Foreign Minister in Jerusalem January 2, 2023
Netanyahu has also said he wants to extend Israel's Trump-brokered 'normalization' agreements with some Arab states, stressing an Iranian threat. But he is unlikely to convince Saudi Arabia since his government now includes ultra-Zionists committed to speeding up Jewish settlement in occupied Palestinian territory. Riyadh voted Friday in favor of the UN resolution referring Israel to the ICJ.
'Significant contribution to regional stability'
Cohen said Monday he would meet in March in Morocco with counterparts from the 'normalized' states – Morocco, United Arab Emirates, Bahrain and Sudan. This would, he said, develop "a significant contribution to security (and) regional stability." The Times of Israel reported Tuesday that Netanyahu planned to visit the UAE officially for the first time, possibly next week.
After European Union foreign policy chief Josep Borrell highlighted in December dim prospects for the JCPOA, Ali Bagheri Kani, a deputy Iranian foreign minister and Tehran's lead nuclear negotiator, said Tuesday Tehran would "continue serious and effective cooperation" with the International Atomic Energy Agency (IAEA).
One challenge in JCPOA talks has been Tehran's demand that the IAEA close an enquiry into uranium traces found at 'non-nuclear' sites, an enquiry Iran says followed accusations made by Netanyahu in 2018 but which the agency says concern Tehran's 'safeguards' obligations under Nuclear Non-Proliferation Treaty.
'The ball in the Western court'
The US and western European states successfully moved resolutions in June and November at the IAEA governors' board censuring Iran over its approach to the agency, but Russia and China argued this is counterproductive given the main responsibility for JCPOA restoration lies with the US as the party that abandoned it. Russia's IAEA ambassador Mikhail Ulyanov tweeted Tuesday that "the ball" was in "the Western court."
Bagheri Kani offered his views on the JCPOA at a ceremony marking the third death anniversary of Iranian general Qasem Soleimani, killed in Baghdad along with nine others January 3, 2020, by a US drone strike. Bagheri Kani stressed Soleimani's success in "building power by relaying on the capacities in the region" so making "terrorism fail" – referring to the commander's role mobilizing Iraqi forces against the Islamic State group (Isis, or Daesh).
Bagheri Kani repeated Tehran's previous threats that the foreign ministry and judiciary were continuing, along with Iraq, to follow routes under international law against "the agents of the assassination" of Soleimani, whose death the UN special rapporteur called 'unlawful killing.' The deputy foreign minister gave no details.