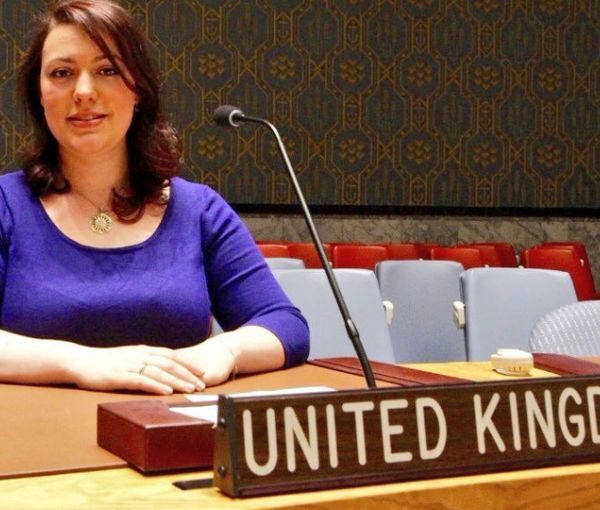 British MP Advises Westerners To Leave Iran
A top British lawmaker has advised all Britons and citizens of western countries to leave Iran immediately as the Islamic Republic detained seven people with links with the United Kingdom.
Alicia Kearns, chair of the House of Commons Foreign Affairs Committee, said Monday that the Iranian regime had shown it would "happily" arrest people as it seeks to blame foreign countries for escalating anti-government protests.
In a statement on Monday, the Revolutionary Guards (IRGC) said that it had arrested seven people with "direct links" to Britain in the central Kerman province including some dual nationals. The IRGC also alleged that the network, which called itself 'Zagros', acted under the direct guidance of elements in Britain to organize and carry out "subversive conspiracies" during the ongoing protests.
Iranian state media claim that the seven people who were apprehended were arrested while trying to escape the country.
"If I was a British foreign national in Iran, I would absolutely be leaving, because there is evidence that they will use them in any game of chess they can and they will face brutal repression. I would encourage anyone who is Western to try to leave Iran as safely as they can," added Kearns.
Iran's foreign ministry has alleged the arrests of citizens linked to Britain proved that London has played a "destructive role" in recent protests in Iran.
The British foreign ministry said it was seeking further information from Iranian officials on reports that British-Iranian dual nationals had been detained.
Following Supreme Leader Ali Khamenei's lead, Iranian officials claim that the ongoing antigovernment protests across Iran – ignited by death in custody of 22-year-old Mahsa Amini -- are instigated by foreign enemies.