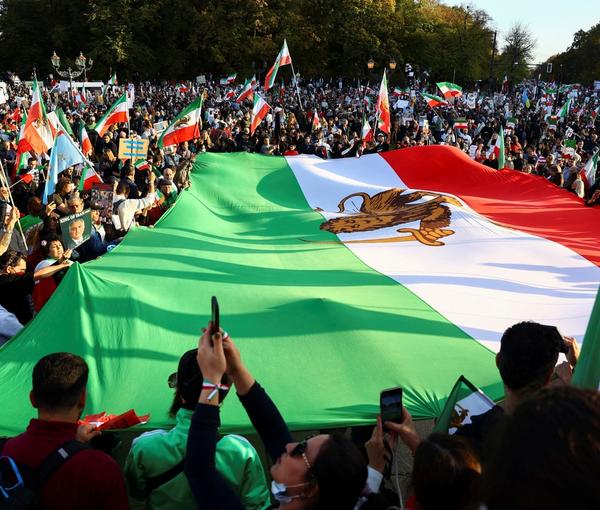 One Million Sign Petition To Expel Iranian Envoys From G7 Countries
Nearly one million people have so far signed a petition to expel Iran's ambassadors from the G7 countries in protest to the heavy crackdown on demonstrators.
The campaign initiated by the founding members of "Iranians for Justice and Human Rights" called on the foreign ministers of the United Kingdom, Canada, the United States, Japan, Germany, France, and Italy to immediately designate the ambassadors or other representatives of the Islamic Republic in their countries.
The signatories urge G7 countries to designate the envoys personae non grata and order their expulsion in protest to the illegal and inhumane treatment of protesters in Iran.
The petition also calls on the countries to forcefully and unequivocally demand the release of all prisoners of conscience in Iran.
"The brutal crackdown and violence by …Islamic regime in Iran has resulted in countless deaths, injuries, and incarcerations. It is evident that the Islamic regime in Iran intends to continue and escalate the inhumane violence against its own citizens," reads the petition.
Since the beginning of the protests after Mahsa Amini's death in the custody of 'hijab police', many young and under-age protesters have been apprehended and interrogated. Some were found dead after security forces arrested them in the streets or shot during demonstrations.
Over 18,000 people have been arrested during the recent protests. However, the Iranian regime denies providing any official information about the number of detainees.