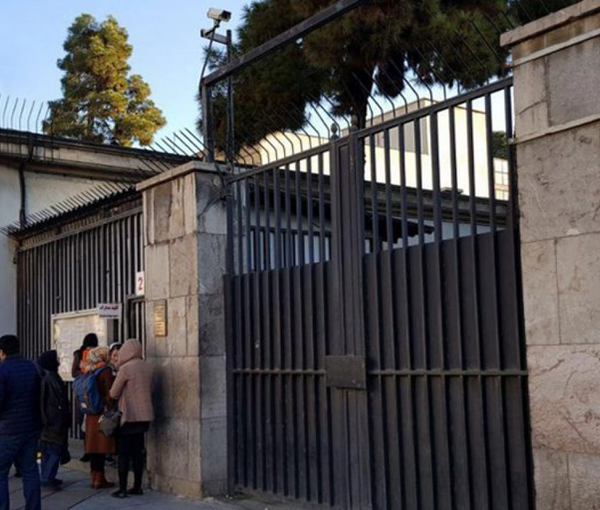 Germany Urges Citizens To Leave Iran, Starts Evacuating Embassy
Amid daily antigovernment protests across Iran, Germany's government on Thursday urged its citizens to leave the country or risk arbitrary arrest and long prison terms there.
Warning that dual nationals who have Iranian as well as German citizenship were particularly at risk, Germany's Federal Foreign Office said in a statement that "For German nationals there is a concrete risk of being arbitrarily arrested, interrogated and sentenced to long prison terms."
The German embassy in Tehran is also evacuating the families of its personnel and the teachers of German-run schools, Iran International has learnt.
Berlin has welcomed European Union's sanctions on the Islamic Republic, which has unleashed a bloody crackdown on some of the biggest protests across the country since the 1979 revolution.
As Tehran-Berlin ties are getting more and more sour, Germany summoned last week the Iranian ambassador Mahmoud Farazandeh for talks. This followed Iran summoning German ambassador Hand-Udo Muzel, when Iranian Deputy Foreign Minister Ali Bagheri Kaani criticized Berlin for provoking "rioting and law-breaking in Iran" contrary to international law.
Foreign Minister Annalena Baerbock said on October 26 that Germany is mulling over more restrictions for entry of individuals affiliated with the Islamic Republic beyond an already announced EU sanctions package over Tehran's human rights violations.
Also on Thursday, opposition member of German parliament Johann Wadephul told The National that "The response so far at German and European level has been too half-hearted to put the regime in Tehran under pressure," urging Berlin to tighten the screw on the Iranian regime.