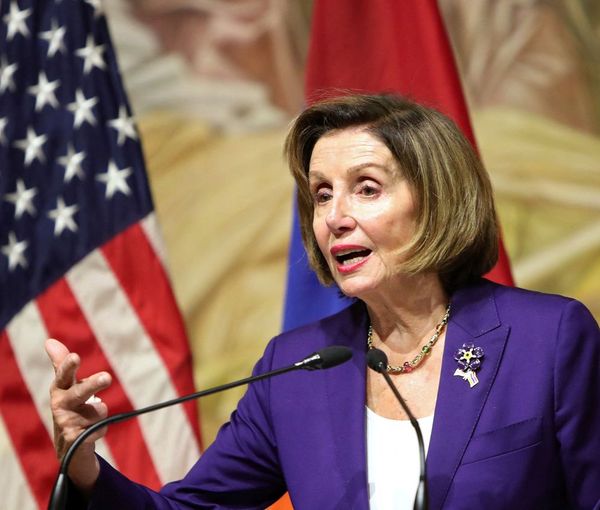 Iran Making World Unsafe By Drone Supply To Russia – US House Speaker
US House of Representatives Speaker Nancy Pelosi said Monday that the Islamic Republic is making a big mistake by supplying drones to Russia used in its invasion of Ukraine.
She made the remarks after a meeting with Croatia's Prime Minister Andrej Plenkovic on Monday, noting that "I think Iran is making a big mistake."
She traveled to Zagreb to attend a forum aimed at supporting Ukraine's independence and the return of the Crimean Peninsula to Kyiv, dubbed the Crimea Platform summit.
"First of all, we have to be able to counter the drones... it is a dangerous technology, and it must be stopped," she added, underlining that the United States has been "trying for a while now to have a nuclear agreement with Iran so that we can make the world a safer place and now they're going off aiding the Russians and making the world a less safe place."
Earlier in the day, Iran's Foreign Minister Hossein Amir-Abdollahian said, "If it is proven to us that Iranian drones are being used in the Ukraine war against people, we should not remain indifferent," implying that to have accepted it as possible despite past denials.
The Iranian foreign ministry website and official news agencies last Friday reported Amir-Abdollahian denying claims at a European summit last week that Iran had supplied Russia with military drones deployed in the Ukraine war. The European Union, the United Kingdom, and the United States all last week introduced sanctions against three Iranian military commanders and a defense company over the reported supply.