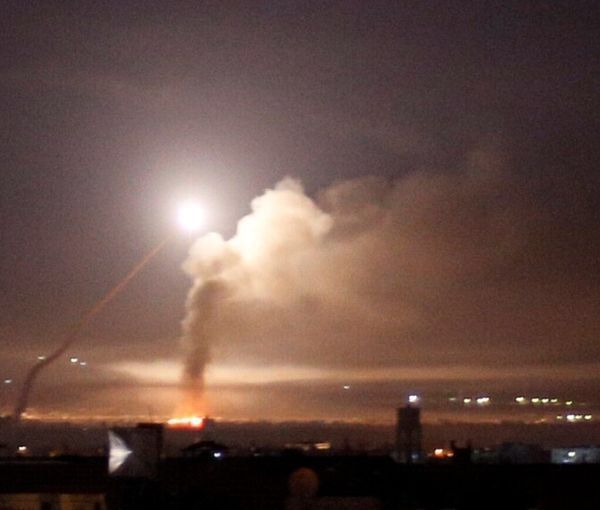 Israeli Airstrikes Hit Targets Near Syrian Capital Damascus
Israel conducted airstrikes in areas near the Syrian capital Damascus on Monday, hitting targets presumably affiliated with Iran in a rare daytime attack. 
According to a Syrian military source, the "bursts of rockets" were fired from north of Israel at about 02:00 p.m. local time, claiming that "the army air defenses intercepted the missiles and downed most of them."
The source told SANA that one soldier was injured as the result of the attack, and some material damage was also inflicted to the targets. 
There are unconfirmed reports that a senior member of Iran's Revolutionary Guards was killed in the Monday attack. Iran International cannot independently verify the reports.
Israel has been attacking Iranian and Iran-backed targets in Syria since 2017, but recently it has intensified attacks on Syrian airports -- including Damascus International Airport -- to disrupt Tehran's increasing use of aerial supply lines to deliver arms to allies in Syria and Lebanon including Hezbollah, regional diplomatic and intelligence sources say. 
In addition to Iran's support for militants in Syria and Iraq, Tehran's military support for the Russian invasion of Ukraine has also ruffled feathers in the international community.
Earlier in the day, Israeli Prime Minister Yair Lapid told The Jerusalem Post that Israel is growingly concerned by the "dangerous closeness" between Russia and Iran over the supply of drones by Tehran and is holding close consultations with American and Ukranian officials about the developing situation.