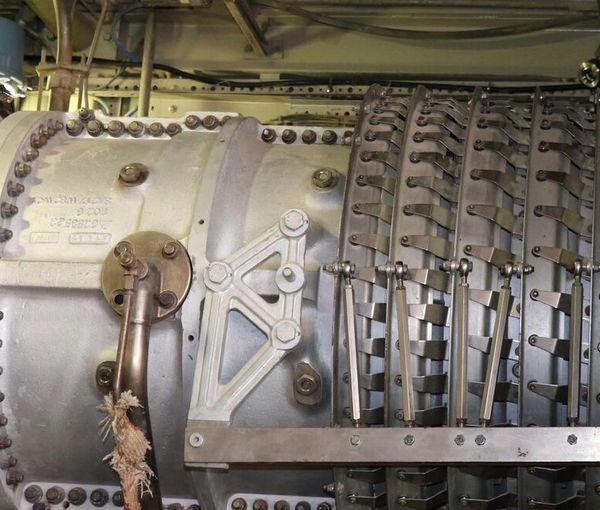 Iran To Provide Russia With 40 Turbines To Help Its Gas Sector
Amid international controversy about Iran's military support for the Russian invasion of Ukraine, Tehran announced a contract to supply Moscow with 40 turbines to help the country's gas industry. 
Managing Director of Iran Gas Engineering and Development Company Reza Noshadi told the official oil ministry's news agency SHANA on Sunday that Iran's "industrial successes are not limited to the fields of missiles and drones."
Noting that the US sanctions on Russia are aimed at excluding Moscow from the gas market, he said that "In recent years, the US has widely set up LNG production plants, and recently, with the all-out embargo on Russia and then the explosion in the Nord Stream gas pipeline, it effectively eliminated one of its biggest competitors in gas exports."
The Kremlin claims that sanctions have prevented the proper maintenance of Russian gas infrastructures and facilities, saying that, in particular, they blocked the return of a Siemens turbine that had been undergoing repairs in Canada.
In September, Vladimir Putin said at the Vladivostok forum that "Give us a turbine, we will turn Nord Stream on tomorrow", referring to a vital gas pipeline between Russia and Germany.
Both Russia and Iran hold some of the world's largest gas reserves, and are both under strict US sanctions. 
Along with the US, European countries and the UK have been intensifying pressure on the Islamic Republic over its supply of military drones to Russia. 
Iran has also reportedly promised to send its own Fateh-110 and Zolfaghar surface-to-surface missiles to Russia for strikes on Ukrainian cities and troops.