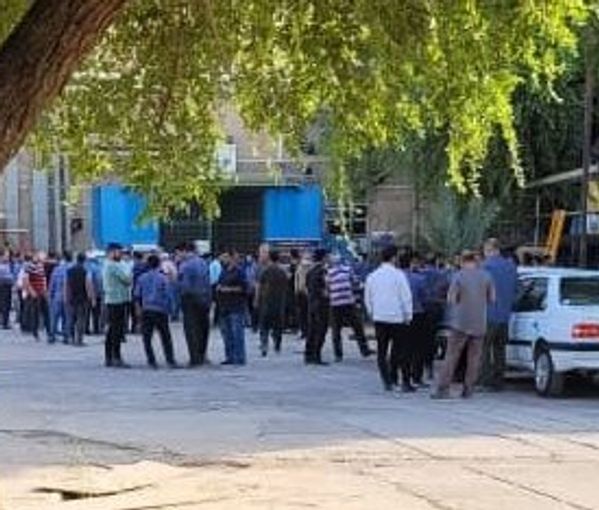 Strikes In Support Of Nationwide Protests Gaining Momentum In Iran
Workers in many industries have joined the strikes which have been gaining momentum since last week as Iran's antigovernment protest movement has entered its second month. 
On Tuesday, the workers of Haft-Tappeh Sugarcane complex in the southwestern Khuzestan province joined the strikes in oil, gas, and petrochemical sectors in southern Iran. 
Workers of several phases of South Pars Gas-Condensate field, Bushehr Petrochemical Company and Hengam Petrochemical Company -- both of which operate at Asalouyeh Complex -- Abadan Petrochemical company and refinery, Mahshahr's refinery and Pipe Mill Plant, as well as Neyriz Ghadir Steel Complex off the coasts of the Persian Gulf have been on strikes in solidarity with the protests across Iran, ignited by the death in custody of 22-year-old Mahsa Amini. 
At least 100 striking employees of Assalouyeh petrochemical plant have been arrested in the past few days while many are threatened with being fired or replaced by Chinese workers if they do not break their strike. 
The government has blocked access to mobile Internet to prevent videos of the strikes from being posted on social media. 
Security agents have summoned many workers to force them into confessing that the strikes are because of long overdue wages, and not in support of the antigovernment and anti-hijab protests. Although it is a fact that many of the workers have not been paid for months, they have repeatedly announced that their strike is in opposition to the heavy-handed crackdown on protesters.