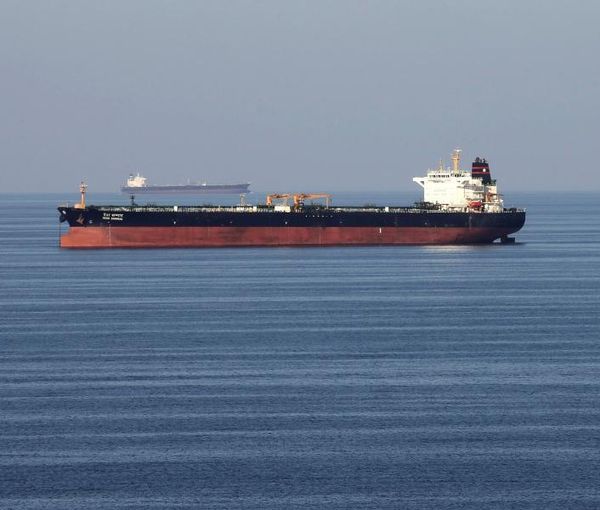 UANI Exposes Another Illicit Iranian Oil Shipment
Advocacy group United Against Nuclear Iran (UANI) has released a satellite photo presumably showing an Iranian oil shipment heading to Europe. 
In a tweet, UANI Chief of Staff Claire Jungman said Vietnam-flagged tanker Gracy is suspected of engaging in a ship-to-ship transfer of Iranian oil in Omani waters on June 7, adding that the vessel exited the Suez Canal on Wednesday. "But where will she go next?" she said. 
Last week, UANI said two Iranian tankers were unloading their cargoes at the Baniyas Single Buoy Mooring (SBM) and a third is on its way to the port in Syria. year. 
In order to avoid detection of the destination of its cargo, Iran usually uses ship-to-ship transfers, in which the vessels turn off their transponders at sea and secretly transfer oil cargos.
Iran's oil shipments in May reportedly dropped by 50 percent, in a sign that Moscow is selling more oil to China -- which happens to be Iran's main oil customer -- and taking Tehran's market share. Iran's illicit shipments of crude mainly to Asian markets dropped to around 400,000 barrels per day (bpd) in May.
Following a drop from 2 million barrels a day to around 250,000 due to the US sanctions in 2019, Iran's oil exports were slowly recuperating in 2021 thanks to nuclear talks in Vienna – now on its last breaths -- but sanctions on Moscow over the invasion of Ukraine made Russia enter the competition for a bigger share in China's imports.