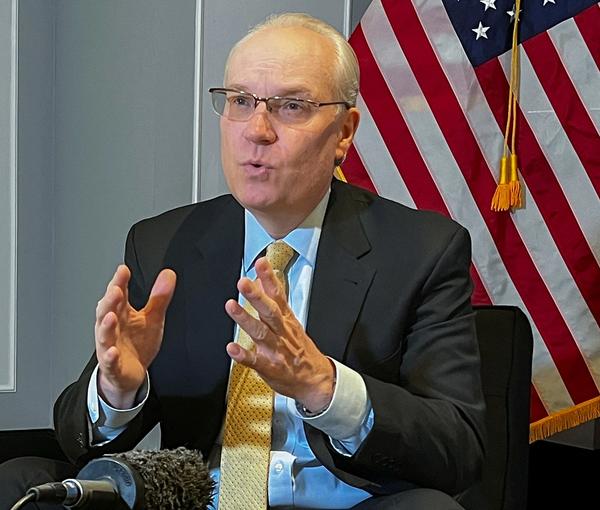 Iran Still Sending Weapons, Drugs To Yemen: US Envoy
Despite the deal to reestablish diplomatic ties with Saudi Arabia, Iran continues to supply weapons and drugs to fuel the conflict in Yemen, a US diplomat said.
"The Iranians have continued to smuggle weaponry and narcotics toward this conflict, and we are very concerned that this would continue despite the benefits that would come from a Saudi-Iran deal. So, I think that is a space we have to watch," US envoy for Yemen Timothy Lenderking said in a briefing.
The US, British and French navies have captured several shipments of weapons headed from Iran to Yemen in recent months. In February the US military announced the seizure of 3,000 assault rifles, 578,000 rounds of ammunition and 23 anti-tank guided missiles onboard a vessel in international waters.
"Despite the fact that we welcomed an agreement between the Saudis and the Iranians, I remain concerned about Iran's role," he said, contending that Tehran has trained Houthi fighters and equipped them "to fight and attack Saudi Arabia."
Tehran denies arming the Houthis, who seized Yemen's capital Sanaa in 2014 after ousting the government and extending their control over large areas of the country.
The Saudi-Iran deal alone will not end the conflict, which can only be settled through negotiations between the Yemeni sides, Lenderking said.
Iran has been accused of violating UN resolutions by providing drones and missiles to the Houthis to conduct cross-border attacks on Saudi Arabia, but no such attacks have been reported in the last year.
Millions of people are in need of international assistance because of the war, which has killed tens of thousands of people.