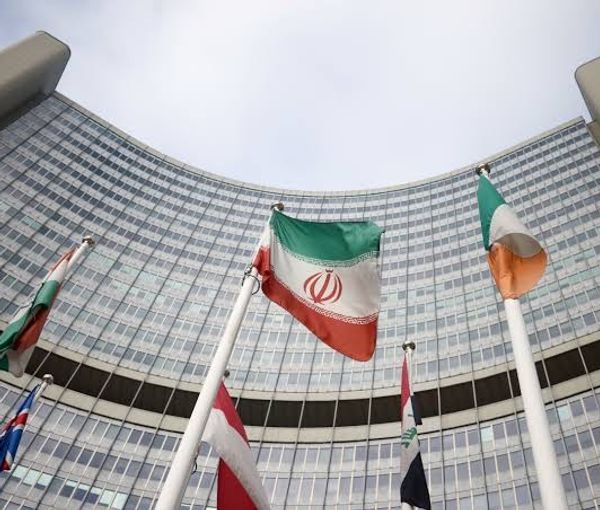 Iranian Pundits Call for Pragmatism, Change In Foreign Policy
A former Iranian diplomat says Tehran may have concluded that it should replace idealism with pragmatism to end the long-standing impasse in its foreign policy.
At the same time, a reformist commentator in Tehran has also said that it is essential for Tehran to reform its foreign policy as a precondition to attract foreign and domestic investment.
Hojjatollah Joudaki, a former Iranian diplomat in Egypt, told Etemad Onlinethat a recent trend of changing tens of street names in Tehran could be the first move in the interest of pragmatism. 
Iran had named many streets after terrorist figures such as Khaled Eslamboli, the man who assassinated President Anwar Sadat for giving asylum to the Shah of Iran. The street's name was changed following the resumption of ties with Saudi Arabia in anticipation of further extending the regional rapprochement. 
The interview with Joudaki coincided with media reports indicating that talks took place between Iranian and Egyptian officials in Oman. 
Hojjatollah Joudaki, a former Iranian diplomat
Joudaki argued that the hard core of the Iranian regime might have finally noticed the Islamic Republic's isolation in the region.
He claimed that the resumption of Iran's ties with Egypt was hindered by the United States and Saudi Arabia. Now that Iran has made peace with Saudi Arabia, it is time to think of resuming the ties between Tehran and Cairo. He added that hardliners who were against restoring ties with Egypt also think that maintaining relations with Cairo and other regional capitals could help Iran to surmount its economic problems. 
"While there seems to be no hope in the revival of the JCPOA, one solution for Iran could be restoring its ties with its neighbors and regional states," said Joudaki, adding that Iranian leaders have concluded that it is advantageous to end their international isolation. He added that the pressure groups who prevented better relations with Iran's neighbors are still there, but they have realized what have they done to the country. 
Reformist commentator Abbas Adi
Meanwhile, in a commentary in Etemad daily, reformist commentator Abas Adi wrote: "reforming Iran's foreign policy is a must. Without solving the problem of [nuclear accord] JCPOA and maintaining stable foreign relations, it is not possible for Iran to attract any domestic or foreign investment." 
Abdi wrote that Supreme Leader Ali Khamenei's plan for the current year, that is "harnessing inflation and boosting production" requires large investments that would facilitate the 8 percent economic growth envisaged by Khamenei." He wrote, "This can be made possible only through restoring the country's infrastructure. But if you ask me, the key here is prioritizing domestic investment over foreign investment."
Abdi's preference for domestic investment is a more practical approach, as he probably knows that Tehran is not inclined to improve relations with the West, which could unblock foreign investments. 
"At the same time, we need to look for foreign investment. But the reason for prioritizing domestic investment is that domestic capital is either invested in non-productive areas or is exiting the country."
Abdi added that priority should be given to the private sector as the government lacks the resources for investment. 
He further pointed out that Iran needs to remove major obstacles such as the state-controlled banking system, instability in policymaking, financial corruption, and the absence of free media. All of these are obstacles to an efficient economy with inflation and economic growth, Abdi said.