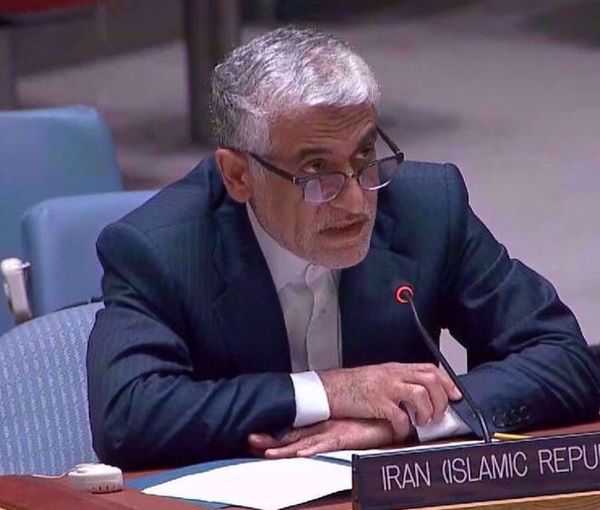 Iran Slams Sullivan's Remarks, Vows To Respond To Any Israeli Attack
Iran has stressed its right to retaliate against any Israeli action on the country's nuclear program, threatening to hold the US accountable.
In a letter Tuesday, Iran's permanent representative to the UN, Saeid Iravani, made the comments to UN Secretary-General Antonio Guterres and the Security Council's president.
The ambassador's threats came after US National Security Advisor Jake Sullivan said Washington stood ready to do whatever it could to prevent Iran from acquiring a nuclear weapon and that "freedom of action" was given to Israel.
Sullivan, speaking at the Washington Institute for Near East Policy, said last week that: "We have made clear to Iran that it can never be permitted to obtain a nuclear weapon. As President Biden has repeatedly reaffirmed, he will take the actions that are necessary to stand by this statement, including by recognizing Israel's freedom of action."
The Iranian diplomat in his letter called the remarks by Sullivan "irresponsible, provocative, and belligerent" that violates international law and the United Nations Charter "as it threatens to use force against the peaceful nuclear facilities of a Member State of the United Nations."
The letter said the statement "implies the United States' potential complicity in any future acts of terrorism or aggression carried out by the Israeli regime against Iran, including against its peaceful nuclear facilities."
Undeterred, he said Tehran "reserves its inherent and legitimate right under international law to take all necessary measures to protect and defend its citizens, interests, installations, and sovereignty against any aggression, including any terrorist, military, or sabotage acts."