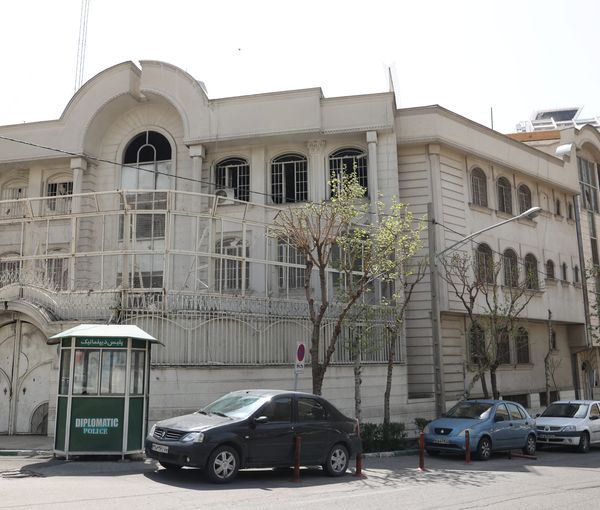 Iran FM Says Embassies In Riyadh, Tehran To Open 'Within Days'
Saudi Arabia and Iran will open embassies in each other's capitals "within days," Iranian Foreign Minister Hossein Amir-Abdollahian said on Friday.
The two countries agreed March 10 to revive relations after years of hostility, with China's mediation.
Speaking at a news conference in the Lebanese capital Beirut, Amir-Abdollahian did not give specific dates for the reopening of the embassies. The parties had agreed to restore full relations in two months.
The Iranian and Saudi embassies in the respective countries have been closed since 2016. The relationship started deteriorating in 2015 following the intervention of Saudi Arabia and the UAE in the Yemen war, after the Iran-aligned Houthi movement toppled the Saudi-backed government and seized control of the capital Sanaa.
Saudi Arabia accused Iran of providing weapons to the Houthis who attacked Saudi cities with armed drones and ballistic missiles. In 2019, Riyadh accused Tehran of being responsible for an attack targeting Aramco oil facilities, which resulted in stopping half of its oil production.
Iran denied those accusations.
The tension between the two regional rivals has fueled conflicts across the region, including the Syrian civil war.
"During the last phone call between the foreign ministers of Iran and Saudi Arabia on Eid al-Fitr, we agreed to work in the next coming days on the reopening of the Iranian and Saudi embassies in Tehran and Riyadh," Amir-Abdollahian said, according to the official Arabic translation.
When asked about a reported visit by Iranian President Ebrahim Raisi to Damascus, Amir-Abdollahian confirmed it, saying there was a "program" put in place for "the near future" without indicating a specific timeframe.
With reporting by Reuters