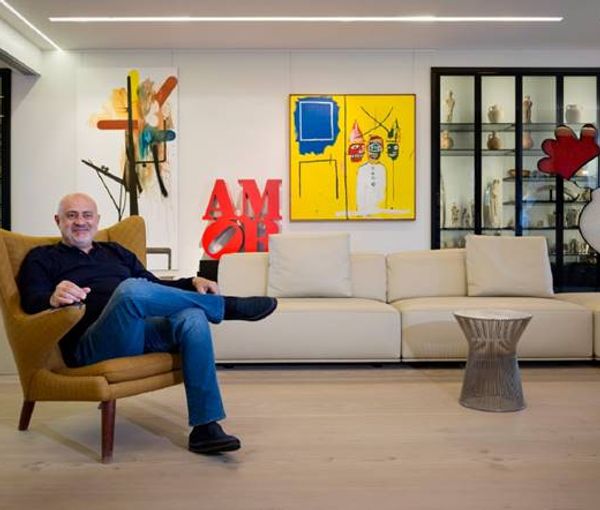 US Charges Major Hezbollah Financier For Sanctions Violations
US prosecutors Tuesday charged a businessman with evading US sanctions imposed on him for financing the Lebanese Hezbollah through illegal dealings.
Nazem Said Ahmad was designated in December 2019 for "blood diamonds" and art trade benefitting Hezbollah and is now charged with continuing his activities and violating the sanctions on him. The sanctions were intended to cut off access for Ahmad and 11 businesses associated with him to the US financial system.
The US Treasury Department also unveiled sanctions on what it said was a vast international money laundering and sanctions evasion network, targeting 52 people and entities in Hong Kong, the United Arab Emirates and elsewhere over the payment and shipment of cash, diamonds, precious gems, art and luxury goods for the benefit of Ahmad.
US sanctions and designations against Iranian entities and individuals, as well as Hezbollah affiliated elements, has picked up speed since mid-2022.
Federal prosecutors in Brooklyn said Ahmad worked with three family members and five other associates to continue dealing in diamonds and artwork, while concealing Ahmad's involvement. One of the alleged co-conspirators, Sundar Nagarajan, was arrested on Tuesday in England. He is reported to be Ahmad's accountant.
British police said Nagarajan's arrest was related to suspected terrorist financing and money laundering, which is believed to be connected to Ahmad, adding that extradition proceedings had begun. Ahmad himself remains at large.
"The individuals involved in this network used shell companies and fraudulent schemes to disguise Nazem Said Ahmad's role in financial transactions," said Under Secretary of the Treasury for Terrorism and Financial Intelligence Brian E. Nelson.
The investigation "speaks to the unwavering commitment of the US and UK governments to prevent art and diamond markets from becoming a haven of illicit financial activity," said Tae Johnson, acting director of US Immigration and Customs Enforcement, whose investigative arm probes sanctions violations.
Prosecutors said Ahmad in 2021 directly negotiated the sale of artwork with a New York-based artist, whom he instructed not to mention his name. Six paintings by the artist valued at nearly $200,000 were then exported to a Lebanese company used by Ahmad, prosecutors said.
In total, entities tied to Ahmad engaged in more than $440 million in financial transactions in violation of sanctions, including importing $207 million worth of goods to the United States and exporting $234 million worth of mostly diamonds and artwork, prosecutors said.
The Treasury's action imposed sanctions on dozens of people and entities in Lebanon, the United Arab Emirates, South Africa, Angola, Cote d'Ivoire, the Democratic Republic of the Congo, Belgium, the United Kingdom and Hong Kong, and warned that Ahmad directs a global network that takes advantage of the permissive nature of the global diamond, precious gems and art market.
Earlier on Tuesday, Britain also sanctioned Ahmad over suspicions he was financing Hezbollah, which is backed by Iran. The British government said Ahmad has an extensive art collection in the UK and does business with several UK-based artists, galleries and auction houses.
With reporting by Reuters