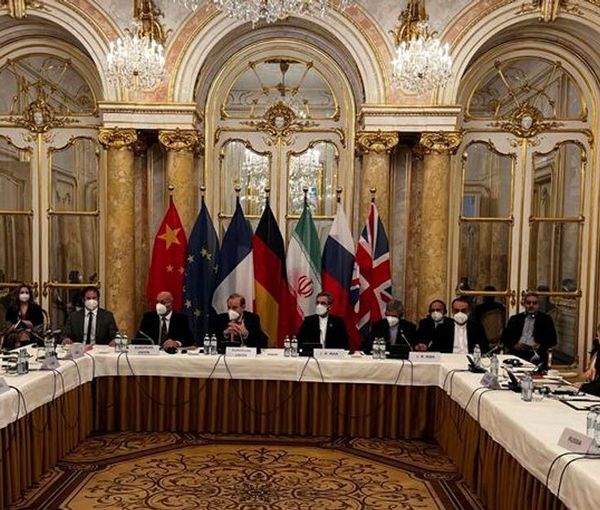 Politicians, Media In Iran Suggest Returning To JCPOA Is Essential
A former Iranian diplomat says the implementation of the 2015 nuclear deal (JCPOA) is essential for the Islamic Republic's survival.
Nosratollah Tajik also said in his interview with reformist daily Etemad that the revival of the JCPOA has been almost forgotten as a result of miscalculations by Iran and the West.
Russia and China have taken advantage of the situation to strengthen their presence in the region, he argued, warning that Iran should not ignore the implications of this strategic development.
Referring to Iran's rapprochement with Saudi Arabia, Tajik noted that good regional relations will be helpful only if Iran has no problems in its international relations. In other words, good ties with neighbors are essential but not enough for Iran. The revival of the JCPOA can pave the way for Iran to leave behind its global isolation.
Former Iranian diplomat Nosratollah Tajik
This comes while according to Tajik, the West sees the recent joint military exercise by Russia, China and Iran in regional waters as a manifestation of Tehran's pro-East policy and a challenge to the United States.
In another development, former government spokesman Ali Rabiei wrote in a commentary in Etemad that "Those who thought US sanctions would benefit Iran have now realized that sanctions cost Iranian lives and bring about breath-taking poverty to the country.
Many Iranian officials including Supreme Leader Ali Khamenei have claimed since the 2010s that sanctions have helped Iran to make indigenous progress, but they failed to present any evidence of economic success, while economists have maintained that the sanctions have led to Iran's worst crisis in modern history particularly by reducing oil exports and restricting international banking.
Meanwhile, Rabiei predicted that Iran's problems are likely to redouble in the current year as a result of the nationwide protests that have rocked the country in since September 2022. He further predicted that "what started last year is most likely to continue in the current year. He said, "Sometimes such events affect a whole generation by bringing to surface deep-rooted social, economic and political problems as well as Iran's fundamentalist cultural policies" that bring a modern nation face to face with the government.
Former government spokesman Ali Rabiei
Likewise, he said that last year's protests have their roots in developments throughout 2020 and 2021, including elections that were not free and fair. Also, a pandemic that was not properly managed and US sanctions, that continued even after Donald Trump left the White House although the situation of sanctions has been slightly less difficult for Iran during Biden's presidency. However, the economic problems resulting from the sanctions created a state of despair that strengthened other destabilizing factors.
Despite these lessons, conservative daily Jomhouri Eslami wrote in an editorial on April 3 that Iran's ultraconservative President Ebrahim "Raisi is adamant to go ahead with his failed policies."
Iran's President Ebrahim Raisi
The daily wrote that rhetoric by senior officials during the first two weeks of the Iranian New Year that started on March 21 show that the government is not inclines to change counter-productive policies. The daily was referring in particular to Supreme Leader Ali Khamenei's position on hijab enforcement and other cultural issues in his New Year address, without naming him. The daily advised officials to see the people's lack of trust in the government, their daily protests in different forms and the number of those who leave the country to realize that "Iran is not feeling well."
The editorial further suggested that the government should end the political game over the negotiations to revive the JCPOA and reconsider its approach to relations with the West to solve Iran's serious economic crisis.