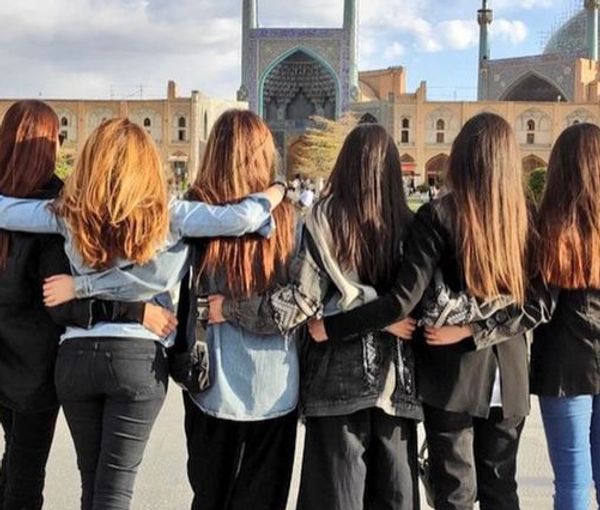 Hijab Issue Can Revive Uprising In Iran– Reformist Politician
A reformist politician says the protests against the Islamic Republic will become stronger with every atrocity the regime commits against the protesters.
Mohsen Mirdamadi said on Sunday that "If something similar to Mehsa Amini's death (which sparked nationwide antiregime protests) happens once again, there is still this hidden potential in society to rise again and become the source of widespread protests."
In an opinion piece on Tehran's leading reformist daily Etemad, Mirdamadi said, "Experience has shown that as time passes, the protests will be stronger than in previous periods."
The former member of the parliament emphasized that it is not possible to solve Iran's current crises and challenges with "superficial reforms" and that "serious changes need to take place" without elaborating on the details of the changes. 
Reformist politician Mohsen Mirdamadi
Referring to the 'women, life, liberty' movement, he said that these protests "were a spark to the gunpowder of demands" of the people, suggesting that people had been fed up with the strict rules that enforced by the Islamic Republic. "Nothing has happened that we can say grievances have been resolved," he said, referring to the popular protests that have led to the death of over 500 protesters in the hands of the regime's security forces. 
He also decried the Islamic Republic for not taking into account the opinions of the general public, saying that the regime has shifted its focus from peoples' vote to a military rule. 
His remarks came as the Islamic Republic is suppressing any voice of dissent and has moved to deprive women, who fail to comply to its strict hijab regulations, from public services. 
Mohsen Borhani, a professor of criminal law at Tehran university, who was recently sacked for criticizing the regime after the execution of four young protesters, said in a tweet on Sunday that "Preventing women from entering public places or not providing services at airports, etc., on the pretext of not observing hijab, has no legal bases and is a completely illegal action." 
Mohsen Borhani, a professor of criminal law at Tehran university
Attacking people and their property or violating their dignity and rights are criminal acts and victims have the right to self-defense according to Article 156 of the Islamic Penal Code of Iran, Borhani wrote. He was referring to a viral video that showed that flight ticket issuing agents at Shiraz airport do not provide services to women without the mandatory hijab. 
Conflicts between vigilantes and women defying hijab in public occur almost daily now while authorities including the President insist on enforcement of rules. As regime supporters take the law into their own hands to combat the hijab rebellion, a man emptying a yogurt bucket onto the heads of two uncovered women has caused outrage in Iran.
Iran's Chief Justice Gholamhossein Mohseni Ejei this week reiterated threats against those daring to uncover. He warned women will be "prosecuted without mercy," he said, without saying what the punishment entails.
The conflict over the observance of the Islamic Republic's strict interpretation of the dress code – or hijab – has been a contentious issue in the past few weeks, leading to tensions that can suddenly blow into confrontations and protests. 
Following the death in custody of Mahsa Amini, arrested for not wearing the hijab in a proper manner, women are increasingly appearing in public and on social media without the headscarf, with many burning it in public protest. Defiance of hijab rules as a form of civil disobedience has hugely grown across the country after her death. Many believe that there is no sign 'hijabless' women will allow to be bullied again into wearing the hijab.