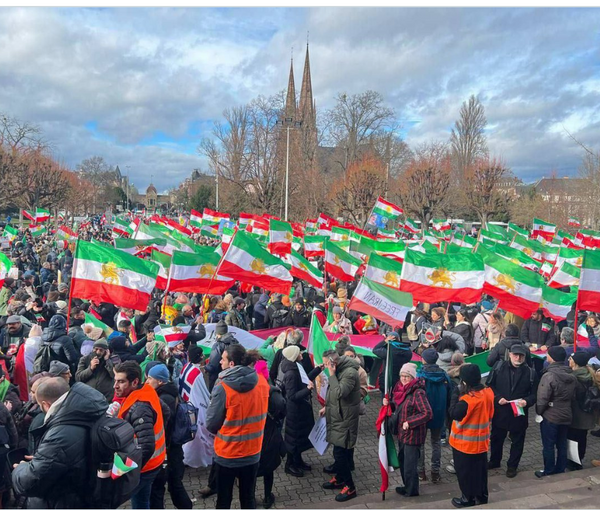 Raisi Tries To Lure Back Expatriates To Iran With Promises
Capital flight and brain drain are two of the most serious challenges Iran faces as President Raisi claims his government is ready to help investors and experts to return.
Speaking at a gathering of expatriate Iranians in Tehran Wednesday, Ebrahim Raisi said he has ordered the foreign ministry to form a taskforce to help resolve any legal or consular problems expatriate investors and experts may be facing for returning to the country.
By most estimates, 4-5 million first-generation Iranians have settled in other countries, but adding their children born abroad, who often acquire Iranian citizenship, the number can be much higher. There are also many immigrant communities in Asian countries, where no precise numbers exist. Some put the total number of Iranians outside the country at any given time at close to 8 million.
Raisi also ordered the ministry to lay the grounds for investments by expatriates and facilitate contacts with academics while claiming that a very bright future is awaiting the country and he cast the blame for the feelings of frustration and disappointment on "the enemy."
At the same meeting, Foreign Minister Hossein Amir-Abdollahian said removing obstacles in the way of investment for expatriates, facilitating the return and employment of academics in Iranian universities, facilitating travel, and "countering the enemy's media war against the Iranian nation in the country and abroad" were some of the most urgent tasks that the ministry would try to tackle.
Many Iranians living abroad, particularly those with dual citizenship who could be accused of spying for foreign governments, are wary of returning home for the fear of not being allowed to leave or even being imprisoned for their political activities or criticism of the regime while living abroad.
Dozens of dual nationals, particularly citizens of western countries such as the United States, Britain, and Germany have been sentenced to prison on charges of espionage in recent years. Some, such as Iranian-American businessman Siamak Namazi and Iranian-German rights activist Nahid Taghavi are still in prison.
The Islamic Republic often uses these prisoners as bargaining chips in negotiations with foreign governments or swaps them with Iranian prisoners and for money.
In November, amid nationwide anti-government protests, Amir-Abdollahian said the ministry had launched a portal that expatriates could check to find out if they could be in trouble for leaving Iran if they went back home, promising help from the ministry if there were any problems.
In the past six months, tens of thousands of Iranians have participated in protest rallies in support of the Mahsa protest movement in many major cities across the world. Many fear identification by the regime agents during such protests and danger of serious repercussions if they wanted to go back home.
Domestic issues such as inflation, international sanctions, political strife and politically driven economic risks, corruption and social restrictions have driven millions -- from investors to academics and professionals -- to emigrate in the past four decades.
The precise amount of capital leaving Iran is very difficult to calculate but it can be deducted from the official data on net capital account deficit. Head of Tehran Chamber of Commerce, Industries, Mines and Agriculture Masoud Khansari said in an interview with ILNA website in Tehran in early January that the annual outflow of capital has reached $10 billion. .
According to official figures, Iran's net capital account balance was positive from 2001 to 2005 when there was foreign investment. But in the following years, except in 2014, the balance has always been in the negative.
The hard currency outflow from the country is invested in various ways including in property, stocks, bonds, cryptocurrencies, or establishment of companies abroad.
Many of the people sending their money out could be the very regime insiders whose political connections has helped them make huge financial gains over the years. Many have invested in the property markets in neighboring countries such as Turkey, Georgia and the United Arab Emirates.