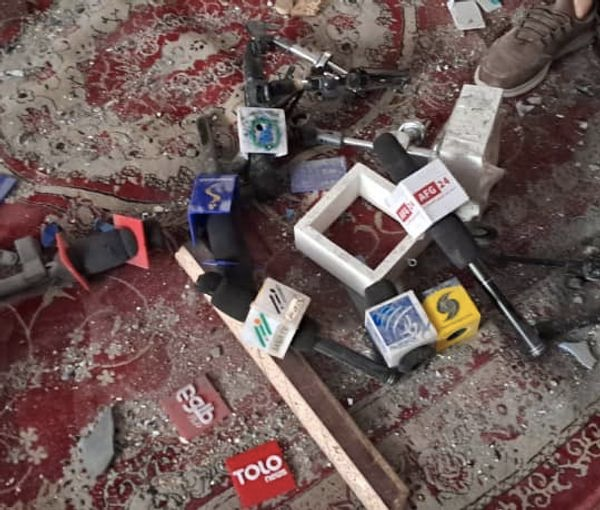 Bomb Blast At Shia Center Linked To Iran Kills Several In Afghanistan
A bomb explosion in a cultural center affiliated with the Islamic Republic in Afghanistan has left at least four people dead and several others injured.
Abdul Nafi Takor, the spokesman of the Taliban's Ministry of Interior said Saturday that the bomb was planted in the "Tebyan" center supported by the Islamic Republic of Iran in the northern city of Mazar-i-Sharif.
German news media say a member of security forces was killed and eight people, including five journalists and three children are among the wounded.
Meanwhile, Radio Azadi, the Afghan Service of Radio Free Europe, quoted local sources as saying that the explosion left four people dead and 16 wounded.
According to reports, provincial journalists were supposed to be receive awards in Tebyan Cultural Center on Saturday.
A large number of media activists and religious figures were also present in this ceremony.
The bombing in the Shia center on Saturday came two days after ISIS claimed a suicide attack on the office of the Taliban governor in Balkh province that killed the governor of Mazar-i-Sharif Mohammad Dawood Muzammil.
The Tebyan Center is one of the cultural centers supported by the Islamic Republic that one of its branches was attacked by the Islamic State group in Kabul in 2017.
Iran developed religious and other foundations in Afghanistan to build influence during the US presence in the country. Its relations with the Taliban are a mixture of cooperation and tensions.