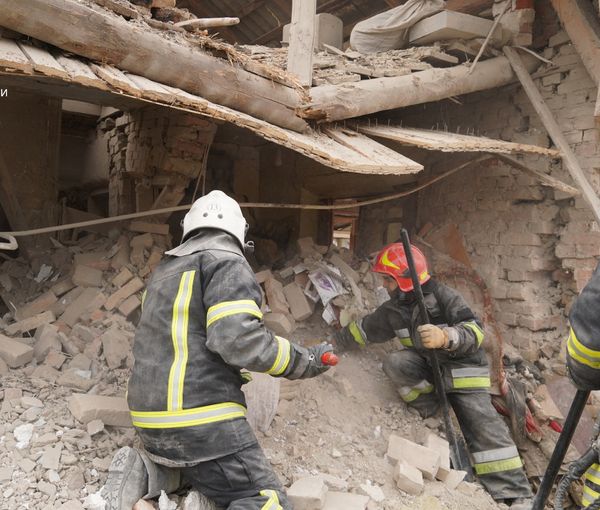 Russia Uses More Iranian Drones In Massive Air Attack On Ukraine
Russia unleashed a large-scale missile and drone attack on Ukraine Thursday morning targeting energy infrastructure and killing at least six people.
According to the Ukrainian military, Russia used 81 missiles and eight Iranian-made Shahed kamikaze drones in the attack.
The attacks were mainly on energy facilities and hit more than half a dozen regions, striking the capital Kyiv, the Black Sea port of Odesa and the second-largest city Kharkiv.
Ukraine's military said air defenses knocked out at least 34 missiles and four Shahed suicide drones, but regional officials said five people were killed in the western region of Lviv and one in southeastern Dnipropetrovsk in southeastern Ukraine.
"This was a major attack and for the first time with so many different types of missiles...The enemy launched six Kinzhals," air force spokesperson Yuriy Ihnat said. "It was like never before."
Iran has supplied hundreds of Shahed and other drones to Russia since mid-2022, and although Ukraine is capable of shooting down most of the slow-moving UAVs, Russia relies on the Iranian weapon to swarm Ukraine's air defenses.
The United States and its European allies have imposed a series of sanctions on Iranian individuals and companies involved with the drone program and shipments of the weapon to Russia. They have also warned Tehran that one of the conditions to restart nuclear talks is ending its weapons supplies to Russia. A nuclear agreement between Iran and West could suspend most economic sanctions and boost the country's economy.