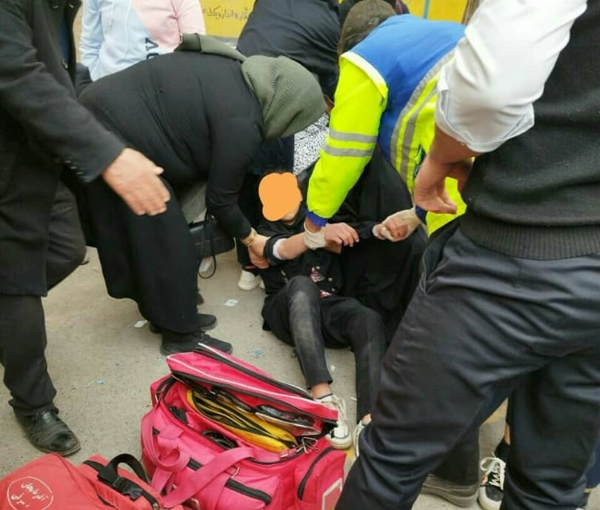 Two More University Dorms In Iran Attacked By Chemicals
Chemical attacks targeting female students with poison gas continued on Monday evening with two women's dormitories at Esfahan University of Medical Sciences.


Students Trade Unions Council said the attack forced the students to come out of the dormitory around 11pm following a bad smell which gave students symptoms typical of dozens of attacks which have been witnessed across schools and dormitories since November, namely nausea, vomiting and dizziness. The council said "there is still no accurate information on the number of those poisoned".
The United Students Telegram channel published some photos of girls gathered in the open area around the dormitories with images shared on social media showing several ambulances and police cars surrounding the buildings, suggesting large numbers needed medical support.
The poison attack on female student dormitories began on Thursday, exactly three months after the attacks on schoolgirls began. The first poisonings at dorms were reported at Karaj Technical and Vocational University.
After that, a dormitory for girls at Urmia Technical and Vocational University was attacked in the early hours of Sunday. At least 29 students were hospitalized after being transferred to Urmia clinics.

Serial chemical attacks on girls' schools and dormitories that first were reported in the religious city of Qom have since spread to at least 21 of Iran's 30 provinces.
On Monday, Iran's ruler Ali Khameini finally spoke out, saying: "The country's officials must earnestly investigate the matter of the poisoning of students. This is a huge crime which is unforgivable. If the poisoning of students is proven, the perpetrators of this crime must be given the maximum punishment without pardon."
However, the government has made no arrests so far and Khamenei's hardliner supporters have tried to explain away or minimize the attacks.