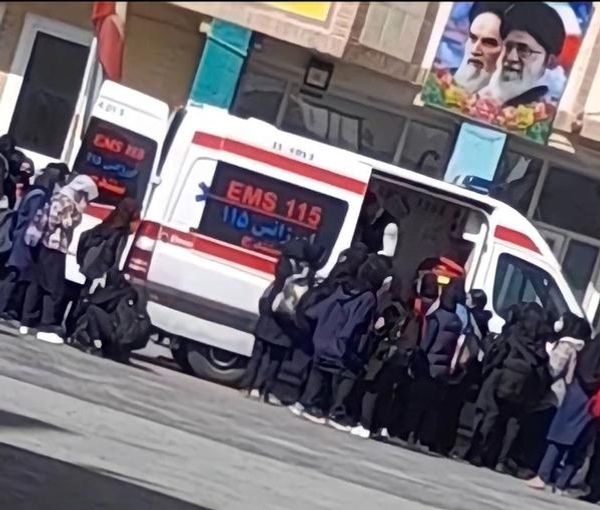 Iran Judiciary Files Charges Against Media, Critics Over Student Poisonings
The Tehran prosecutor has announced criminal charges are being filed against the directors of three news outlets and three famous figures for reporting or commenting on the recent wave of gas attacks on girls' schools.


The editors of centrist daily Ham-Mihan centrist daily, Shargh newspaper, and moderate news website Rouydad 24 have all been indicted for reporting on the attacks.
Iranian academic and reformist political activist Sadegh Zibakalam, Secretary General of Unity of the Nation Party Azar Mansouri, and cinema star Reza Kianian have also had charges filed against them.
The harsh legal action comes amidst growing censorship from the regime and continued internet shutdowns as it battles the wave of revolutionary fervor. It also follows remarks made by Chief Justice Gholam-Hossein Mohseni-Ejei who called for "severe punishment" of those discussing the gas attacks which have seen hundreds of school girls across the country fall in and need hospital treatment, since November.
Ejei on Monday described the attacks as a "clear example of corruption on Earth," a Sharia term that can lead to the death penalty, but he also threatened those who would comment on the incidents.
Almost four months after the attacks which have taken place in scores of schools, the Islamic Republic has failed to issue a clear report on those responsible, the kind of chemicals used, or make any arrests.
It continues to silence critics who fear this large-scale action has been initiated from the government's brutal security forces as they crack down on revolutionary dissent, which women and girls have played a vocal role in since the death of Mahsa Amini in September.
Interior minister Ahmad Vahidi, wanted by Interpol for his role in the bombing of a Jewish community center in 1994, has been tasked with leading the investigation. The ex IRGC commander has as yet announced no new leads.