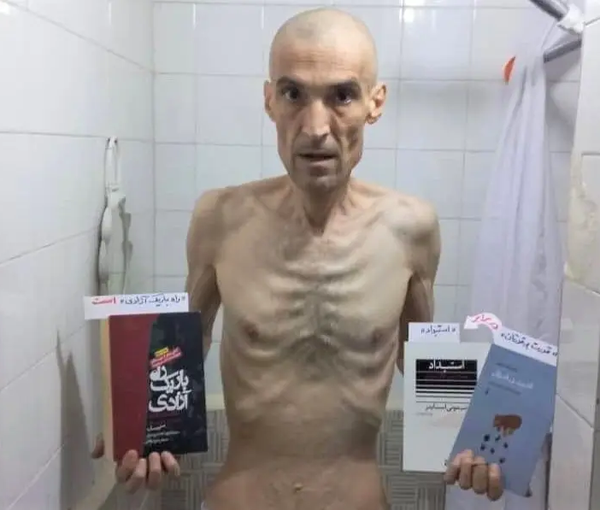 Anti-Hijab Hunger-Striking Prisoner Released
Iranian political prisoner Farhad Meysami, whose photos after long and repeated hunger strikes shocked the world earlier, has been freed after more than four years in detention. 
Social media exploded after photos of Meysami along with his letter from Rajaei-Shahr prison in Karaj were published on social media on February 1, showing him in a horrible state after losing almost half his body weight. Himself a physician, Meysami had announced he would not stop his strike. 
Many Iranian dissident figures and foreign officials expressed outrage and concern over his deteriorating health condition. 
According to his lawyer, the 53-year-old prisoner of conscience, who has been in jail since 2018 for supporting women activists protesting against the mandatory Islamic dress code – or hijab -- began his hunger strike on October 7 to protest recent government killings of demonstrators.
In his letter from prison, Maysami announced that he plans to make the water he drinks bitter for the next 10 days as a symbolic move against "these times that are more bitter than poison." He held the Iranian government creating unbearable condition for "everyone in all aspects".
The political activist also wrote that "I will still insist on my three demands of stopping the execution of protesters, releasing six political-civil prisoners, and stopping forced-hijab harassment." "I will continue my impossible mission in the hope that it may become possible later on with a collective effort," he wrote. The title of the political activist's letter is "For the days of suffering and suffering and suffering".