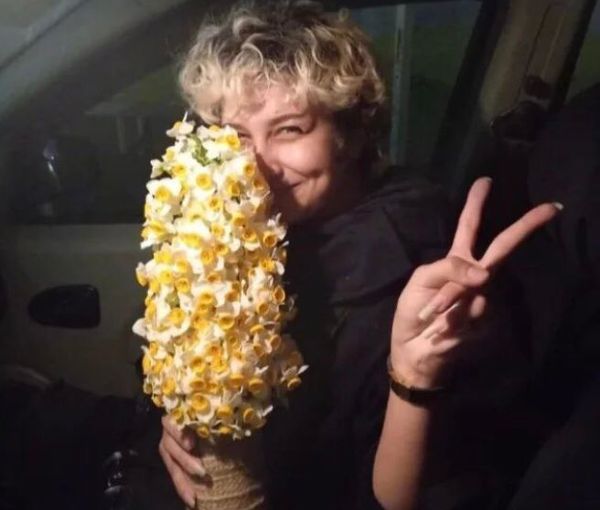 Iranian Prisoner Armita Abbasi Released From Prison
The father of Armita Abbasi, a 20-year-old protester who was arrested during Iran's nationwide protests, says his daughter has been released.
Hamid Abbasi wrote on his Instagram Tuesday that "We experienced a very difficult time, but now I am extremely happy."
He did not explain more about the release of her daughter but wishing for the release of other detainees of the protests, he wrote "Hope we won't have political prisoners anymore."
A week ago, Armita Abbasi's lawyer, Shahla Orouji, said she had been accused of "propaganda against the establishment", and "holding a gathering with the intention of acting against national security".
Orouji stated that although her client's two-month detention term has been served, "the [officials] resist her release on bail".
Armita Abbasi, 21, was arrested in late September during the protests following the death of Mahsa Amini in hijab police custody. According to leaked reports, she was gang-raped many times after being arrested, for which she was taken to hospital. Security forces quickly kidnapped her from the hospital and took her back to prison.
Her family, who were somehow informed she had been taken to hospital went to the hospital in Karaj, but the agents took her out before they arrived.
Alborz province judiciary said on November 8 that "the news published about rape of Armita Abbasi is baseless and not true."