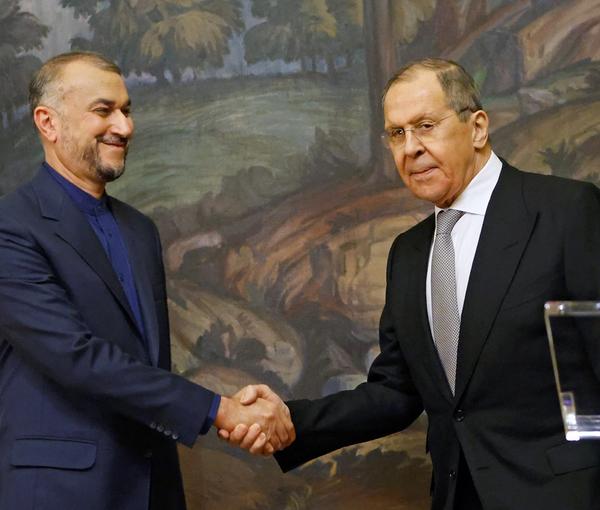 Iran FM's Leaves For Turkey Instead Of Visiting Moscow
A meeting between the foreign ministers of Iran and Russia, planned to be held in Moscow on Tuesday has been postponed and Hossein Amir-Abdollahian has left for Turkey.
At the same time, an aide to the Russian president Vladimir Putin met with the Ali Shamkhani, secretary of the Supreme National Security Council of the Islamic Republic in Tehran.
Russia, Turkey and Syria have launched diplomatic efforts for an agreement to improve Ankara-Damascus relations, after years of tensions during the Syrian civil war, but Iran has not been invited to take part.
TASS news agency announced that talks between Sergey Lavrov and Hossein Amir-Abdollahian, which were scheduled for January 17, have been postponed "by agreement of the parties".
No explanation was provided about the reasons, but Maria Zakharova, Spokesperson of the Russian Foreign Ministry said earlier that Lavrov and Amir-Abdollahian were going to discuss the JCPOA, cooperation in the United Nations and the Shanghai Cooperation Organization, the situation in Syria, Afghanistan, and other issues.
Meanwhile, Nournews website reported that Putin Aide Igor Levitin met with Shamkhani Tuesday morning.
The details of the meeting have not been reported yet.
The US State Department said last week that Iran is the most important source of security assistance to Russia and that the military relations between Tehran and Moscow have strengthened in the last few months.