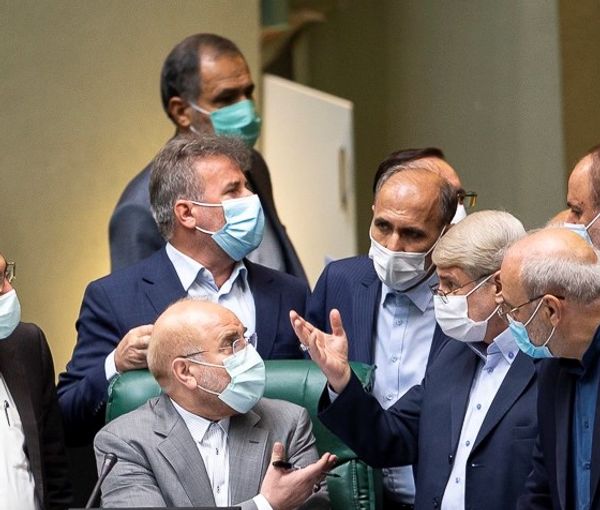 Political, Economic Instability Prevent Planning In Iran, Says Economist
A top Iranian economist has slammed Iran's so-called five-year developmental plan as meaningless amid overall instability, calling it a bureaucratic exercise.
Well-known economist and academic Mohsen Renani rejected an invitation by the Iranian Parliament's Research Center to work on a new 5-year plan. He said: "I have seen the outlook plan prepared by the Speaker of the Parliament. It is full of wishful thinking without considering the country's ongoing crisis and its potentials. That guarantees the plan's failure."
The economist pointed out that "The government is doing whatever it likes and at the same time writing its own development plan. In my opinion a development plan is meant to promote the economy from a stable lower level stable higher-level. So, a development plan will be meaningful only when a country has stable economic, social and political situation with a promising and reassuring outlook. When we do not have this situation, drawing a development plan would be meaningless."
Renani pointed out that what Iran needs currently is a way out of the ongoing crisis and a solution to bring about stability. "How can we think of a development plan when the rate of exchange for US dollar is likely to reach 500 thousand rials by late March? The situation of government revenues is not clear, the shadow of the war in Ukraine is getting closer to us every day, the talks on JCPOA are terminated, the government is losing its public credibility which is at its lowest level in four decades and capital flight from Iran is gaining momentum." he asked.
Iranian economist Mohsen Renani shunned an invitation to advise on Iran new economic development plan
Meanwhile, Prominent Iranian cleric Ayatollah Abdollah Javadi Amoli has said in a critical comment about the Iranian government's behavior: "As long as officials are inefficient and astronomical embezzlements take place, we will most certainly fail."
He added: "We should stay away from wrongdoing, and we should advise others who listen to us not to do anything wrong."
In another controversial comment that mentioned killing of students in schools, people in the streets and the execution of young protesters , Javadi Amoli said "killing children will not help the government," moderate Aftab News reported.
He added: "The economy is a main pillar of the state. A poor nation is like a man without a spine. We need to have money in our pockets if we want to live a decent life."
Meanwhile, a report by the Parliament's Research Center published on Monday said that its researchers believe based on the proposed annual budget bill, that the inflation rate is likely to remain well above 40 percent.
On Wednesday, Ali Khomeini, a great grandchild of the founder of the Islamic Republic warned Iranian officials about the social and economic divides between them and the people as a result of religious pressure on citizens by the hardliners who regard themselves more Muslim than others.
In another development, Ahmad Alireza Beigi, a lawmaker from Tabriz said that a majority of Iranians have no representative in the parliament. In an interview with ILNA, he regretted that in many cases what the Parliament says and wants is miles apart from what the people demand.
He said, "the people are sulking with the government as we are facing a representation crisis in Iran." Meanwhile, referring to demands for changes in the government's economic team as a way of improving the economy, he added that the "Iranian economy is like a broken vehicle, changing the driver will not make any difference."