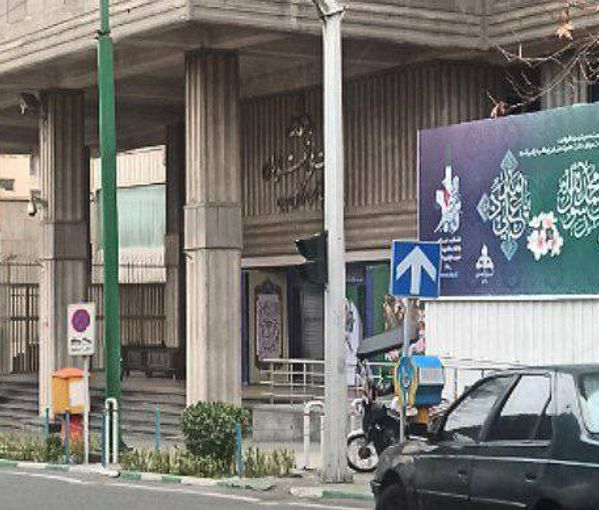 Iran Hit By Arctic Winter, Gas Shortage And Shambolic Management
Damning evidence of shambolic management by the government has surfaced in Iranian media as freezing arctic weather and energy shortages have hit the country.
According to Rouydad24 website, during the past days the government has been so overwhelmingly surprised by the impact of a mixture of cold weather and a natural gas shortage that different officials announced several conflicting plans ranging from a total closure of private and public businesses and schools to shutting down factories and poultry breeding farms causing massive financial loss.
"Not only they do not know how to supply gas to homes, schools and businesses, they also don't know how to handle the scandal," Rouydad 24 quoted a citizen in Tehran.
The government spent all Friday evening and Saturday morning correcting or cancelling previous announcements. In the meantime, parts of the country including the Khorasan region spent days in darkness and freezing cold. In Torbat-e Jaam, the local governor said no one in the government can do anything for the problem.
Social media users and other media outlets in Iran sarcastically noted that while Iranian officials including nuclear negotiating team member Mohammad Marandi and Oil Minister Javad Owji had predicted a difficult winter for Europe, no European country is facing a winter harder than what Iranians are currently experiencing.
But hardliner media such as Kayhan newspaper as well as hardliners on social media repeated fabricated stories about Europe's inability to cope with the winter cold. Kayhan said people in the UK are burning cat pooh to keep their homes warm!
People have lined up in Torbat-e Jaam, northeast Iran to refill gas capsules. January 14, 20233
Visiting a gas supply center Sunday morning, President Ebrahim Raisi promised to solve the problem by no later than 2026! At the same time, people in many parts of Iran rushed to dangerous makeshift gas supply centers where profiteers filled their small capsules with liquid gas out of pressurized larger cylinders. Iran International TV showed citizens in Babol in northern Iran going from one gas station to another only to find out that neither gasoline nor natural gas (LNG) was available.
During the past two days all that the government could think of as a solution was closing down offices and businesses and suggesting that people should put on warm clothing. Even pro-government media such as the ultraconservative Farhikhtegan newspaper criticized the government.
Rouydad24 recalled a statement by Majles Speaker Mohammad Bagher Ghalibaf who had said to Fars news agency: "The government has no plan or objective about what it needs to do. And where it has a plan, it lacks a will to carry it out." This comes while the government understands it cannot produce enough gas to keep everyone warm during winters and to keep industry going.
Meanwhile, Khabar Online website attributed the problems to the government's wrong analysis and its failure to see that the winter was going to hit Iran harder than Europe. The website charged that Raisi is lost among his ill-informed advisers such as Mohammad Marandi.
Khabar Online recalled that Oil Minister Javad Owji had said last year that "Iran is capable of supplying gas to its neighbors and even to Europe." Later, like Marandi, the oil minister also predicted on live TV that "Europe will be facing a difficult winter." According to Khabar Online, Iranian "experts" working with the Raisi administration are still not quite sure whether Iranian are burning more gas at home or at their outdated industries. The website said that what the "experts" tell the government is based on "wrong data."
Iran has massive oil and gas resources, but it desperately needs investment and Western technology to utilize those resources. But this is not likely to materialize before Tehran can resolve its foreign policy impasse with the West.