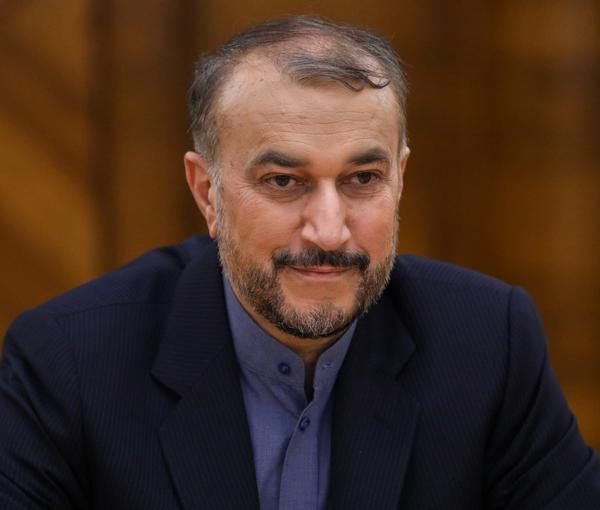 Iranian FM Claims He Held Talks With Saudi Counterpart
Islamic Republic's Foreign Minister says his Saudi counterpart has assured him of Riyadh's willingness to continue negotiations with Tehran.
Hossein Amir-Abdollahian made the remarks Wednesday saying he held talks with Saudi Arabia's foreign minister Prince Faisal bin Farhan Al Saud at a conference in Jordan the previous day.
"I had the chance to have friendly talks with my counterparts on the sidelines of Baghdad II conference...my Saudi counterpart assured me of his country's willingness to continue the dialog with Iran," Amir-Adollahian tweeted.
Jerusalem Post reported that the Saudi foreign ministry did not immediately respond to a request for comment.
The Iranian minister's claim comes after observers commented Tuesday that there was no breakthrough between the two countries during the one-day summit.
The Second Baghdad Conference for Cooperation and Partnership was jointly organized by Iraq and France to support stability in Iraq and the wider region where Tehran and Riyadh have backed opposite sides in proxy wars.
Saudi Arabia and Iran severed ties in 2016 and the meeting offered potential for direct talks.
"We are ready to cooperate with all countries in the region including countries south of the Persian Gulf," Amir-Abdollahian said. In his address, the Saudi minister pledged support for Baghdad but made no reference to relations with Iran.
Tehran has intensified its rhetoric against Riyadh since the eruption of protests in Iran with the Revolutionary Guard telling Saudi Arabia to control its media and the Iranian intelligence minister warning that there was no guarantee of Tehran continuing its "strategic patience".