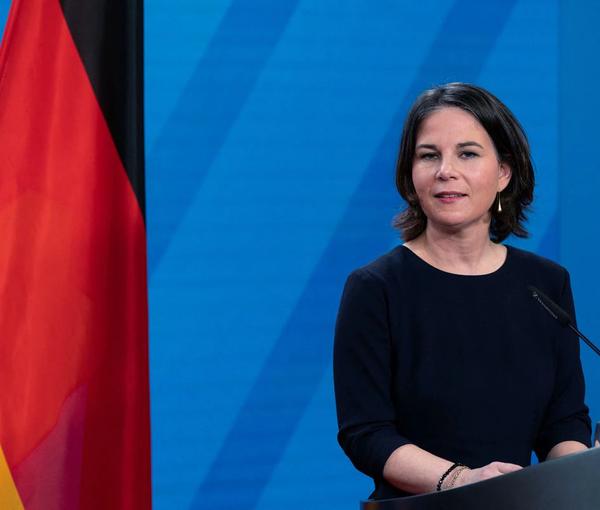 Germany Summons Tehran's Envoy Over Execution Of Protester
Germany summoned Iran's ambassador Thursday after the Islamic Republic executed the first Iranian arrested during the current wave of antigovernment protests. 
A diplomatic source broke the news but did not provide any details about what transpired. Earlier on Thursday, the Islamic Republic hanged Mohsen Shekari, a young protester sentenced to death in a sham trial for injuring a regime supporter and closing off a street in the capital Tehran. The revolutionary court had accused him of Moharebeh, an Islamic-Arabic term meaning 'fighting against God" which carries the death sentence.
The execution, widely seen as a measure to intimidate the protesters, has drawn international condemnation with EU countries vowing further coordinated action against the clerical regime.
German Foreign Minister Annalena Baerbock described the Iranian regime's contempt for humanity as "boundless," saying that Shekari was "tried and executed in a perfidious summary trial because he disagreed with the regime. But the threat of execution will not stifle people's desire for freedom."
Moreover, Vice-President of the German Parliament Katrin Göring-Eckardt tweeted that the execution "reacts with all (un)imaginable brutality to protests."
Since the beginning of the unrest, Berlin has summoned Tehran's ambassador several times over the heavy-handed crackdown on the popular protests. 
So far, around 500 civilians have been killed by security forces and at least 18,000 arrested. While many have been released, around 1,500 face criminal charges, and at least 80 detainees face the death sentence.