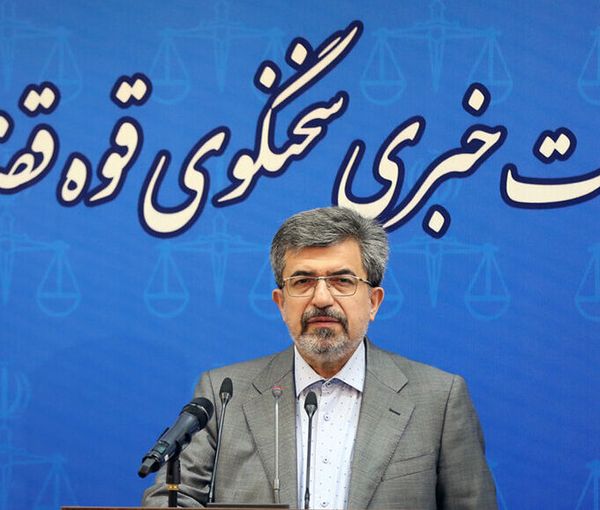 Iran Issues Indictment For Over 1,100 Protesters
Iran's judiciary says the Islamic Republic has issued indictments for over 1,100 protesters detained during the nationwide protests.
Judiciary Spokesman Masoud Setayeshi said Tuesday that among those arrested in the last two months in Tehran, "indictments have been issued for 1,118 people so far."
In comments carried by Mizan Online news website, Setayeshi further threatened prominent figures who express solidarity with the people saying that the judiciary will deal with them.
Hengameh Ghaziani and Katayoun Riahi are the latest celebrities arrested by the regime on Sunday. They both are famous Iranian actresses who supported the protest movement.
Last week, the spokesperson of the Judiciary had announced that the policy of the Judiciary and the government is based on "tolerance" in the face of protests.
He did not give any detail about the total number of arrests, but noted that "so far, 2,432 people have received a preliminary verdict."
The revolutionary court in Tehran has already handed down six death sentences over the protests after convicting the accused of being "enemies of God" or "corrupt on Earth", both capital offences in Iran.
Setayeshi further noted that forty foreign nationals implicated in the recent "riots" have been arrested, but he did not elaborate on the nationalities of those detained.
Iranian officials have repeatedly accused Western governments of stoking the protests over Amini's death.