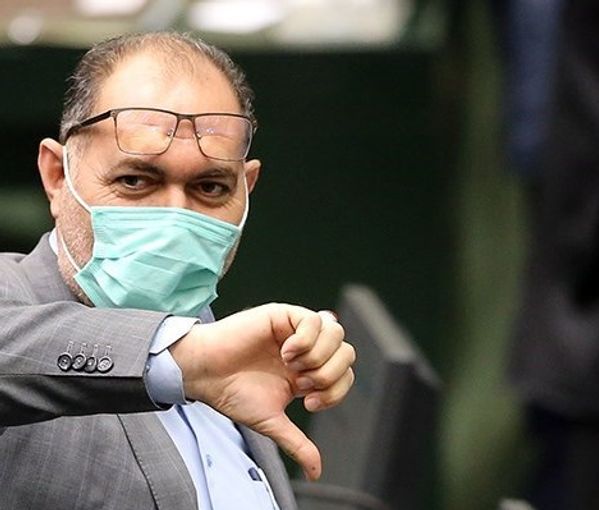 Iranian Lawmakers Try To Deny Asking For Executions
Iranian lawmakers who had asked for the execution of detained protesters seem to be backing down, by denying that they sent a letter to the hardliner Judiciary.
On November 6, IRNA News Agency reported that 227 members of the parliament asked the judiciary to deal "decisively with the inciters of the recent riots."
"In a statement, Iranian lawmakers called for severe punishment of those who incited the recent riots urging Qisas – retaliation in kind—for moharebs," IRNA reported.
Mohareb, which literally means warrior in Arabic, is used in Islamic law or sharia to mean 'enemy of God' which carries the death penalty.
"We, the representatives of this nation, ask all state officials, including the Judiciary, to treat those, who waged war [against the Islamic establishment] and attacked people's life and property like the Daesh [ISIS], in a way that would serve as a good lesson in the shortest possible time," state-run Press TV quoted lawmakers as saying.
The statement soon went viral, leaving in its wake a torrent of public criticism both in Iran and abroad. Germany, France and the European Union toughened their positions toward Tehran's gross violations of human rights, threatening to sanction all the 227 lawmakers.
Abbas Abdi, a reformist politician and pundit in Tehran, slammed the letter saying in a tweet "it was not unexpected that the ones, who have entered the parliament with a low voter turnout, to call for the execution of the protesters."
Iran's most prominent Sunni religious leader Molavi Abdolhamid
The outspoken Sunni Imam of Zahedan Friday prayer, Molavi Abdolhamid, also called the parliamentarian's letter "shameful" asking them during his sermon on Friday, "Do other parliaments in the world act the same as you did?"
With criticisms mounting, Asr-e Iran daily said it was heard in the corridors of the parliament that "the MPs did not sign this letter."
Finally on Saturday, ICANA News Agency, which is affiliated with Iran's parliament, claimed the letter was "basically fake".
"In the last few hours, a letter signed by 227 parliamentarians has been published on social media. In this letter, addressed to Chief Justice Gholam-Hossein Mohseni-Eje'i, it has been asked to classify the case of the arrested persons as Moharebeh (War against God). Let it be known that the nature of this letter is based on lies," added ICANA.
ICANA did not address the question that if the letter was fake, why the official government news agency IRNA reported it.
Hossein Jalali, an MP, told ISNA on Sunday that "I signed a letter to deal with those who committed murder during recent events, but I heard a second letter was signed and published which is fake."
Jalali's remarks confirm that a letter signed by him and other lawmakers had the same content, urging judiciary to call protesters 'mohareb' and execute them in retaliation.
Seemingly, the strong reaction by EU politicians and their intention to sanction all the signatories of the letter have now forced them to withdraw from their previous hardline position, denying such a letter.
On Thursday, German member of European Parliament, Hannah Neumann, vehemently slammed Iranian lawmakers for demanding the execution of protesters, saying all these MPs must be sanctioned.
On the other hand, signals by officials asking to remove internet restrictions fuels speculation that the clerical regime is showing leniency amid domestic and international pressure.
Two Parliamentarians on Saturday said, "Parliament Speaker Mohammad Bagher Ghalibaf, on behalf of a large number of MPs is pursuing the removal the ban on Instagram and WhatsApp," adopted after protests began.