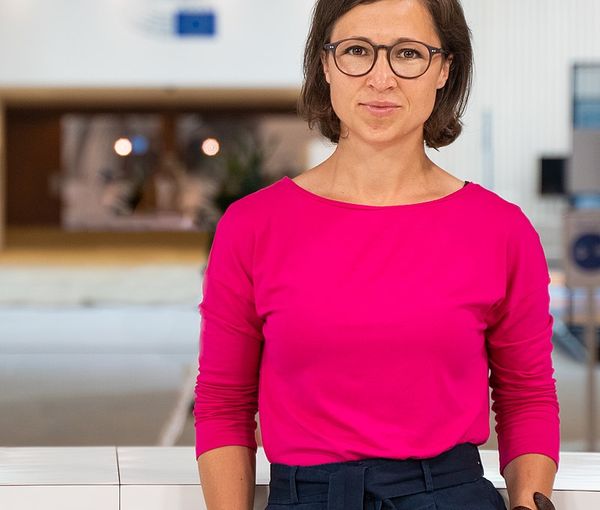 German Politician Calls For Sanctions On 227 Iranian Lawmakers
A German member of European Parliament has vehemently slammed Iranian lawmakers for demanding the execution of protesters, saying all these MPs must be sanctioned.
Hannah Neumann said during a parliament session on Thursday said that people of Iran are being brutally suppressed by their own regime "and it is not accepted by us."
"Protesters are beaten-up, raped and killed in the streets and in prisons, not by criminals but by those who claim to be the government of this wonderful country," she added.
Speaking during a session she went on to say that out of the 290 members of the Iranian parliament 227 called on the country's judiciary to severely punish protesters and political prisoners, including with issuing death sentences.
Neumann called on her colleagues in the European Union to send a very strong signal that such moves are not accepted.
She also urged them to impose targeted sanctions against these 227 Iranian lawmakers.
Neumann stated that the EU is right now preparing a sanctions package to be issued by the Foreign Affairs Council next Monday, but "this package has only 31 individuals," so a debate must be held to include all these Iranian parliamentarians.
A group of 227 parliament members in Iran called on the Judiciary Sunday to issue death sentences for people arrested during the ongoing antigovernment protests.
In a statement that was read out in the Iranian parliament on Sunday, the lawmakers called the protesters 'Mohareb' -- which literally means warrior in Arabic, but in Islamic law or sharia it means 'enemy of God' that carries the death penalty.