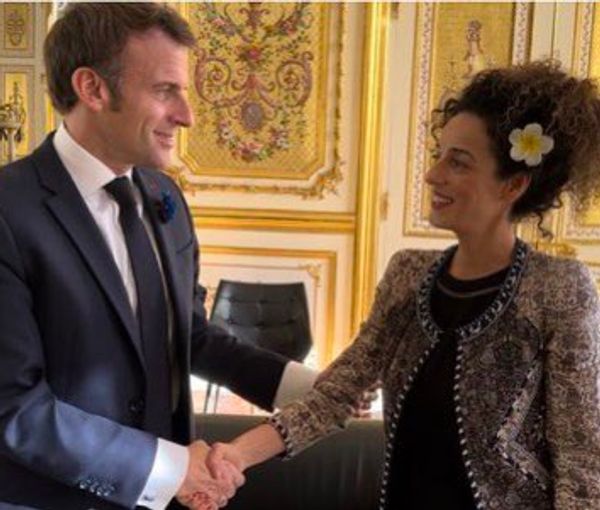 France's Macron Hails Iranian Protests As 'Revolution'
French President Emmanuel Macron has met Iranian female activists and has hailed the protests in Iran against the Islamic Republic, calling it a "revolution".
During a meeting with a delegation of exiled female Iranian rights activists, the French president said, "We welcomed with great honor and pleasure a delegation of Iranian women," adding "I want here to really emphasize to them again our respect and our admiration in the context of the revolution they are leading."
According to the Elysee, the delegation included US-based activist Masih Alinejad, Shima Babaei, and Ladan Boroumand, the co-founder of a Washington-based rights group.
After the visit, Masih Alinejad wrote in a tweet that "France can be the first country to officially recognize this revolution. France must meet the Iranian opposition instead of regime officials and to prepare the EU for a secular Iran."
She also noted that "I attended this meeting with a delegation of Iranian women in order to present a clear image of the regime's crimes," stating that Roya Piraei, whose mom was killed in the revolution, told Macron not to shake hands with Iranians' killers."
On Thursday, Masih Alinejad also announced the start of the "The World Liberty Congress" which she said founded with former world chess champion Garry Kasparov and Leopoldo Lopez, two activists opposing the governments of Russia and Venezuela.
Nine weeks into the uprising of the Iranian people against autocratic clerical rule, well over 300 people, including 41 children and 24 women have been killed by security forces.