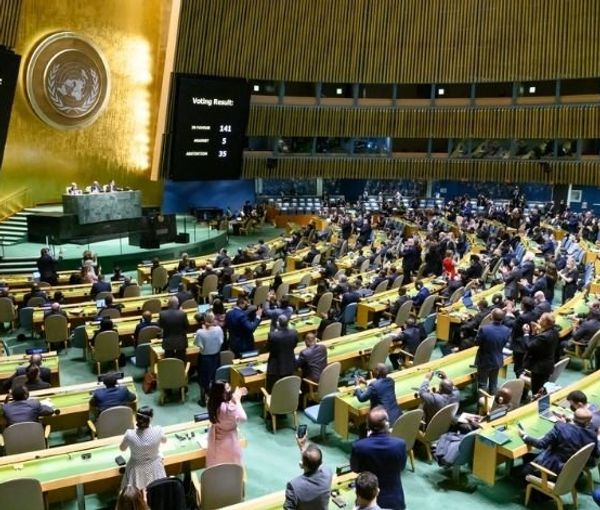 Germany, Iceland Call For UN Human Rights Meeting On Iran
Germany and Iceland submitted a request on Friday on behalf of dozens of countries to hold a special session at the UN Human Rights Council on the ongoing protests in Iran later this month. 
According to the letter signed by the two countries' ambassadors., the request called for the session "to address the deteriorating human rights situation in the Islamic Republic of Iran, especially with respect to women and children."
At least one-third of the UN Human Rights Council's voting members backed the proposal, as is required for meetings outside of the body's normal agenda, meaning its convening is a formality.
According to the German diplomatic mission in Geneva, dozens of others also signed up, bringing the total number of backers to 44. 
Earlier in the day, the Islamic Republic's foreign minister warned the UN Human Rights Council over organizing any session to discuss the situation. 
Alleging that the Islamic Republic has "deeply exercised restraint" in the ongoing unrest – which has left over 300 protesters dead and about 15,000 detained, Hossein Amir-Abdollahian told UN Secretary General Antonio Guterres that such a meeting should be held for countries that "promote violence and terror."