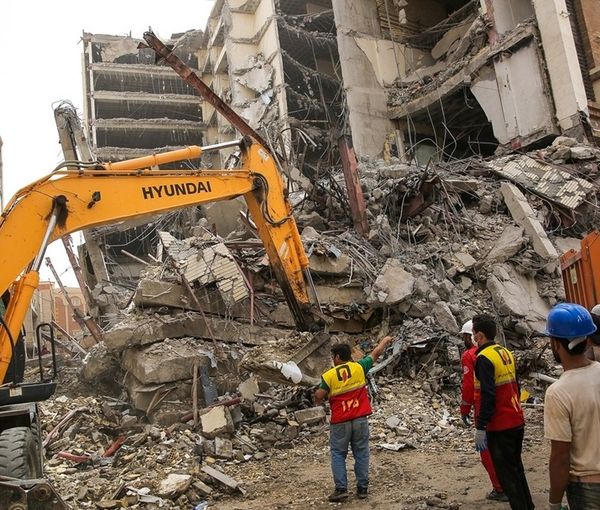 Another Part Of Abadan's Collapsed Building Falls
Another part of a building in the southwestern city of Abadan, whose collapse in May killed dozens and led to weeks of protests across Iran, fell down on Wednesday. 
The remains of the Metropol building collapsed on Wednesday, burying an unknown number of workers. Iran's Revolutionary Guard was responsible for cleaning the debris of the building.
Videos published on social media show a huge mass of dust arising from the collapsed building quickly covering the surrounding streets while several pedestrians and cars were trying to escape from that area. There is no immediate report about the precise amount of damage or casualties, but the city's emergency service said at least one is dead and several are injured. 
The Metropol twin towers collapsed on May 23, burying more than 80 people under the rubble, with 42 bodies recovered, an incident described by pundits as "a miniature symbol of the dynamics prevailing in Iran's government." 
Soon after the collapse it became apparent that the owner and builder, Hossein Abdolbaghi, was a well-connected businessman who had disregarded regulations and building codes, backed by officials, who might have had their own financial interests.
Following the incident, Iranian media initially reported that Abdolbaghi, reportedly connected to Iran's top security official Ali Shamkhani, had been arrested, but the government later announced he had died in the collapse. The public did not believe the claim and many said that he had escaped, with corrupt officials, who had allowed him to violate building regulations, wanted him to disappear.
In June, reports came out that a physician who refused to cooperate in the alleged coverup had died mysteriously.