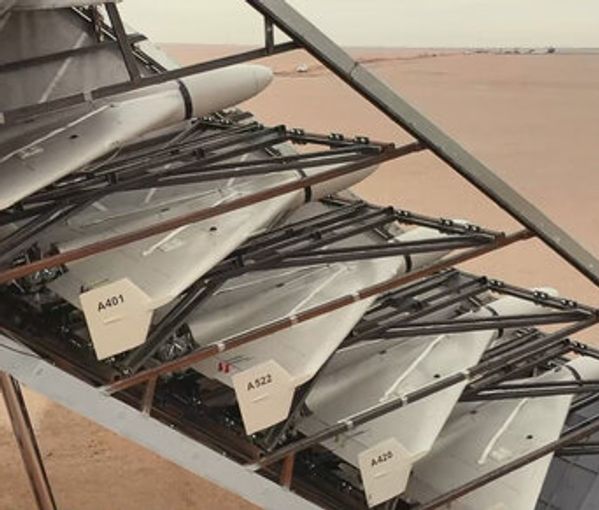 Ten Iranians Killed In Ukraine's Attacks On Russian-Held Positions
At least 10 Iranians have been killed in attacks carried out by Ukraine against Russian-held positions while Tehran insists it is not providing Moscow with drones or military advisory support. 
A Ukrainian official told Israeli Public Broadcasting Corporation, Kan on Friday that the deaths occurred in two separate strikes, following recent reports that Iranian trainers were in Crimea to help Russians deploy the killer drones. The source did not provide any further details or the identities of the Iranians.
Also on Friday, Ukrainian Air force spokesman Yuriy Ihnat said the country's military is taking down 85 percent of Iranian-made drones sent by Russia but needs its allies' support to prevent Tehran selling Moscow ballistic missiles. He said their air defense systems were proving increasingly effective against the drones but less effective against missiles. 
Iranian Foreign Ministry issued a statement on Friday, calling on its nationals to leave Ukraine and scrap their travel plans, saying, "Given the intensification of military conflicts and insecurity in Ukraine, all Iranian nationals are strongly recommended to refrain from traveling to this country."
Rejecting reports and evidence of supplying Moscow with drones and missiles as "baseless," Iranian Foreign Minister Hossein Amir-Abdollahian said Thursday, "We have defense cooperation with Russia but sending weapons and drones against Ukraine is not our policy."
Britain, France and Germany on Friday called for a UN probe about the use of Iranian drones, allegedly violating the UN Security Council Resolution (UNSCR) 2231 endorsing the 2015 Iran nuclear deal.
The European Union and the United Kingdom Thursday sanctioned three Iranian military commanders and a defense company over allegedly supplying drones to Russia.