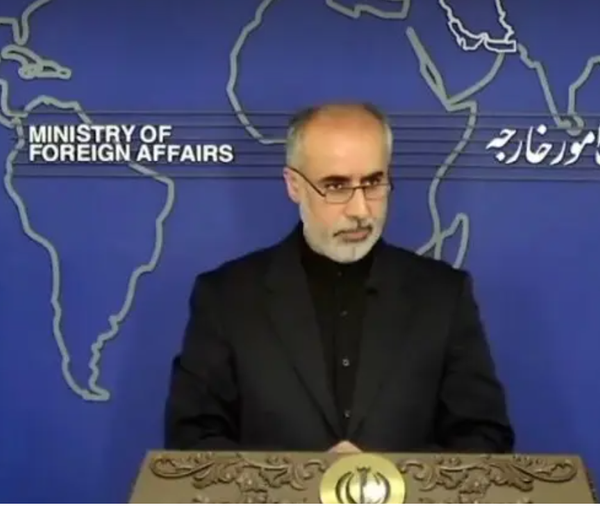 Tehran Criticizes Israeli Attacks On Iran-Backed Islamic Jihad
Tehran has criticized the Israeli airstrikes on Gaza that killed at least 10 members of Iran-backed Islamic Jihad militant group, as well as over 20 other people. 
Iran's Foreign Ministry Spokesman Nasser Kanaani on Sunday also accused the international community of silence about the death of civilians in Israel's latest operation, codenamed Breaking Dawn, that started on Friday and according to the Israeli military could last for a week.
Iran's Supreme Leader has been still silent about the attacks as Tehran's negotiators are trying to salvage the 2015 nuclear deal in Vienna. 
About 600 rockets have been launched from Gaza towards Israel since the beginning of the operation but the death toll continues to rise from airstrikes in Gaza as most of the Palestinians' rockets are intercepted by Israel's Iron Dome defense system.
Six children and several Islamic Jihad fighters -- including leaders Khaled Mansour and Taysir al-Jabari -- are among the 32 Palestinians reported to have died. More than 200 people are also injured.
The latest bout of violence is the most serious flare-up between Israel and Gaza since an 11-day conflict in May 2021 that left more than 200 Palestinians and a dozen Israelis dead. 
Israeli Prime Minister Yair Lapid also said Friday that Islamic Jihad is an Iranian proxy that wants to destroy Israel, noting that Israel has a zero-tolerance policy for any attempted attacks from Gaza.
During the week, Ziyad al-Nakhalah, the leader of Islamic Jihad -- a militant outfit designated a terrorist organization by the US, EU, and UK -- held meeting with several senior Iranian officials in Tehran.