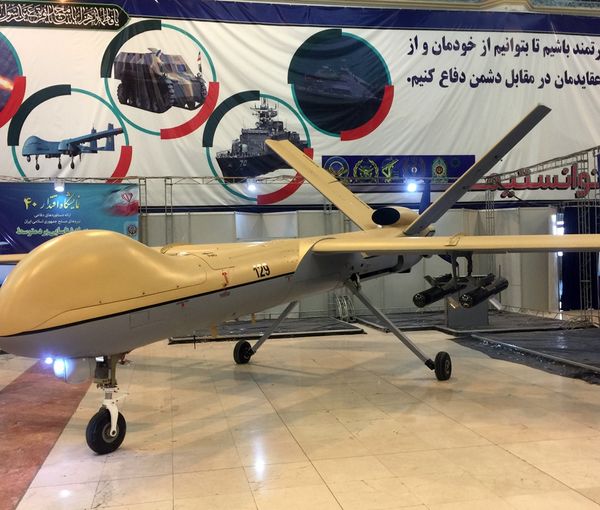 Russia Starts Using Iranian Drones In Ukraine - Reports
A report, not officially confirmed, says that Russia is using Iranian-provided military drones in its invasion of Ukraine. 
US-based think tank Institute for the Study of War quoted advisor to the Ukrainian President's Office, Oleksiy Arestovych, as saying on Friday that Iran handed 46 drones over to Russia and that the Ukrainian government has already noted the use of these drones in combat in Ukraine.
At least a portion of the provided drones are older-generation "Shahed 129" heavy strike drones, which Russian forces may seek to use to attack US-provided HIMARS (High Mobility Artillery Rocket System) in Ukraine, the institute said. 
The news has not been confirmed by any high-ranking Ukrainian military or government official yet, with some people saying there is yet no concrete evidence of Russia using Iranian drones in Ukraine.
Some analysts say that if it is truly happening, it can be a major development in Russia-Iran relations, whose military-to-military cooperation has started worrying other countries. 
US National Security Adviser Jake Sullivan warned twice in July that Moscow appears to be looking at buying Iranian drones and Russian officers even visited a drone base in Iran's Kashan to review their options. His statements hinted at possible training of Russian crews to operate the drones and said that this would cause more civilian deaths in Ukraine.
Late In July, an Iranian lawmaker said the military cooperation between Tehran and Moscow has upset the political equations of the global order, confirming Russia's request to buy Iranian drones.
An adviser to President Volodymyr Zelensky told Iran International on July 25 that Russia and Iran are allies in the Ukraine war and it won't be a surprise if Tehran supplies drones to Moscow.