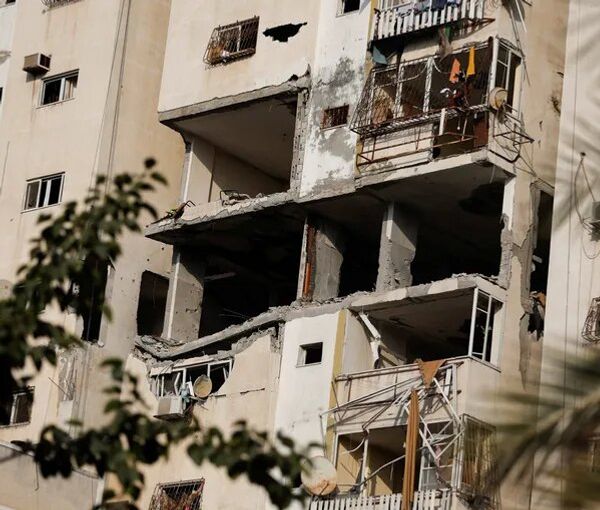 Israel Kills Islamic Jihad Commander As Group's Leader Visits Iran
Israel launched Friday a series of missile attacks throughout Gaza, killing about 10 members of Iran-backed Islamic Jihad including a senior commander as the leader of the group was visiting Tehran.
Taysir al-Jabari, a commander of the al-Quds Brigades, the military wing of the Palestinian Islamic Jihad, -- a militant outfit designated a terrorist organization by the US, EU, and UK – was killed in an air raid on an apartment in the Palestine Tower in the center of Gaza City. 
Islamic Jihad said in a statement that a member of its military council was also killed in Israel's latest Gaza operation, named "Breaking Dawn." The Palestinian health ministry said at least eight people were killed, including a five-year-old girl, and another 40 were injured.
During the week, Islamic Jihad's leader Ziyad al-Nakhalah held meeting with several senior Iranian officials in Tehran including Supreme Leader's adviser Ali Akbar Velayati, Foreign Minister Hossein Amir-Abdollahian, and Kamal Kharrazi, the head of Iran's Strategic Council on Foreign Relations, as well as President Ebrahim Raisi. 
A "special situation" has been declared in areas around Gaza, in anticipation of retaliatory attacks, as the group said, "The enemy has begun a war targeting our people, and we all have the duty to defend ourselves and our people, and not allow the enemy to get away with its actions which are aimed at undermining the resistance and national steadfastness."
Israel closed roads around Gaza earlier this week and sent reinforcements to the border as it braced for a new wave of airstrikes following the arrest of a senior member of the Islamic Jihad militant group in the West Bank town of Jenin on Monday, August 1.