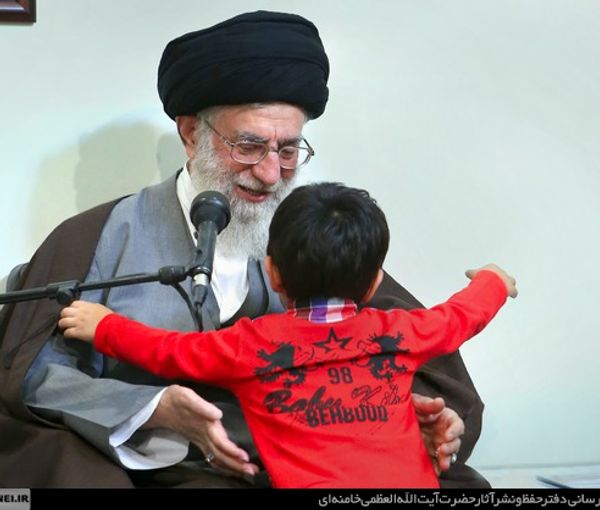 Iran's Supreme Leader Calls For Measures To Boost Population Growth
Iran's Supreme Leader Ali Khamenei says efforts to increase the country's population are among the most urgent duties and essential policies of the Islamic Republic.
In a message to the National Population Taskforce on Wednesday, Khamenei appreciated efforts of officials active in the field of population growth as well as the government and lawmakers in parliament.
He warned about "dangers of an aging population" and called for measures to boost birth rates.
"This is a vital policy for the long-term future of our dear country" Khamenei said, claiming that scientific research has proven all the possible harms of this policy can be avoided. He also urged more legal and cultural efforts aimed at increasing the population.
Khamenei's remarks came as tens of millions of Iranians have sunk into poverty in the last decade because of an inefficient economy, low growth and foreign sanctions. The government raised basic food prices earlier this month, adding to existing inflation.
Parliament has passed legislation to outlaw tubectomy, vasectomy, and the free dispensation of contraceptives other than where pregnancy would threaten a woman's health. The health ministry has advised women over 35 to wait only a year before becoming pregnant again and under-35s to wait six months.
Medical experts have warned that the new legislation would increase sexually transmitted diseases by restricting access to condoms.
The law obliges the government to offer incentives, including a 7.5-fold increase in child-benefit payments to government employees, interest-free loans, and other benefits. While the new law does not include a ban on prenatal screening, doctors have been advised not to encourage it.