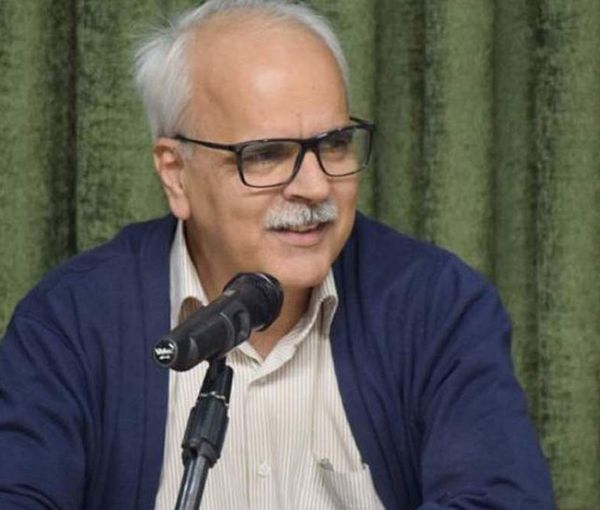 Prominent Iranian Sociologist Arrested After Being Barred From Going To Yale
Prominent Iranian sociologist and former political prisoner Saeed Madani has been arrested on charges of "suspicious foreign connections" and "measures against the security" of the country. 
Iran's semi-official Mehr news agency reported Monday that he was arrested and sent to prison for meeting with suspicious foreign agents and conveying their intentions and operational strategies to some convicted agents inside the country.
The report did not provide any source or further details about the case against the scholar.
In January, he wrote to Chief Justice Gholamhossein Mohseni-Ejei after being denied exit from Iran to begin a one-year research post at Yale University.
He said he was stopped at an airport gate in December as he was about to board, adding that a Revolutionary Guards (IRGC) intelligence officer told him, without an explanation, that he was barred from leaving the country and kept Madani's passport.
Madani − whose research interests include poverty, drug addiction, child abuse, and prostitution − belongs to the banned Nationalist-Religious Alliance, a group of small non-violent religious opposition groups that favor political reform and welfare economics. He has been sentenced and imprisoned several times for membership in the group and for "propaganda against the state." In 2016, he was exiled to the southern port city of Bandar Abbas after four years of an eight-year prison sentence served at Evin prison, Tehran.