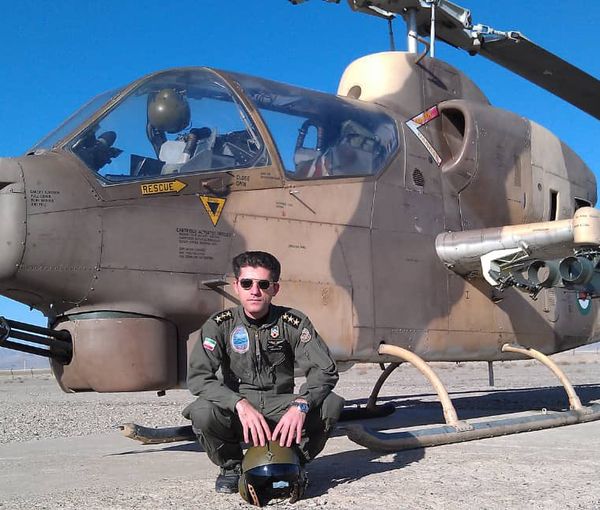 Turkey Seeks Long Jail Terms Over Alleged Plot To Nab Iranian Major
Turkish prosecutors seek a 30-year prison sentence for 11 defendants, including at least one Iranian, charged over an alleged scheme to abduct Mehrdad Abdarbashi, an Iranian military pilot who fled to Turkey rather than serve in Syria.
Turkey's official news agency Anadolu (Anatolia) reported Wednesday that the 30-year term was demanded by the Prosecutor General's Office of Van province. The agency alleged Iranian intelligence had set up a $30,000 network in Van that had attempted three times to take Abdarbashi back to Iran. Anadolu earlier reported that the National Intelligence Organization (MIT) and police had arrested eight people, including an Iranian, in Van, south-east Turkey, September 24.
Speaking to Türkiye newspaper, Abdarbashi, a major and air-force helicopter pilot, said he had fled Iran and sought asylum after refusing to go to Syria. He told the newspaper a female Iranian intelligence agent had invited him to a house. He alerted Turkish authorities, and after she drugged him and others were preparing to abduct him, Turkish agents swooped.
In 2019 a 'honey-trap' was allegedly used to lure Ruhollah Zam, who ran a social-media channel on Telegram, to Iraq where he was abducted. Zam was executed in December 2020 after confessions aired on state television.
In February, Turkey arrested eight in an alleged Iranian plot to assassinate Israeli-Turkish businessman Yair Geller in revenge for the killing of nuclear scientist Mohsen Fakhrizadeh in 2020.