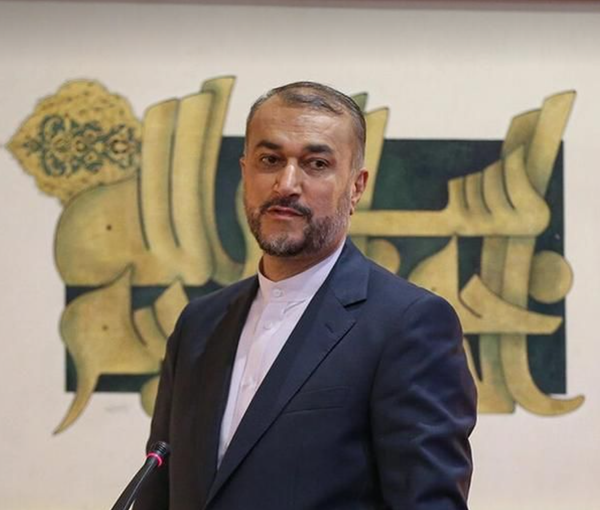 Iranian Dictatorship Slams Taliban Claiming Regime Is Un-Islamic
As tensions over a water dispute simmer, Iran's foreign minister says Tehran does not recognize the Taliban, calling for the formation of an inclusive government in Afghanistan.
Hossein Amir-Abdollahian, part of a government deemed one of the harshest dictatorships in the world, stated that the Taliban is only part of the reality in Afghanistan not all of it.
In spite of Iran's oppression of women which has led to months of uprisings since September, when Mahsa Amini was killed in morality police custody for the wrong wearing of her hijab, the minister said: "We are unhappy with the ban on Afghan women and girls to study because this is against the teachings of the Prophet of Islam."
Iran had good relations with the Taliban before the tensions over the Islamic Republic's water share from the Hirmand river.
Due to Taliban damming to halt the flow of water from Afghanistan hundreds of thousands of civilians' lives have been badly affected in the southeastern province of Sistan and Baluchestan.
While Afghanistan says it needs dams to store water for agriculture or to produce electricity, which it imports from neighboring countries including Iran, many environmentalists are critical of large-scale water engineering projects.
"We have had negotiations with the Afghan authorities, and we believe that according to the 1351 treaty, the issue must be resolved through legal channels," said Amir-Abdollahian.
Afghanistan's embassy in Tehran was "formally" handed over to the Taliban after the fall of President Ashraf Ghani in 2021.
Iran was the third country after Pakistan and Russia that handed the Afghan embassy to the Taliban.