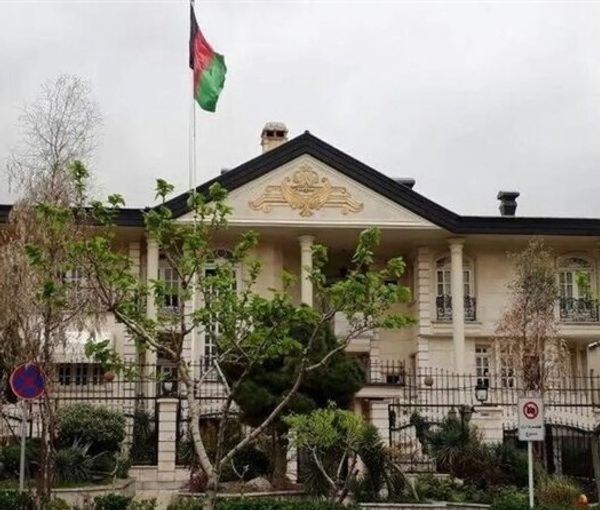 Afghan Opposition Condemns Handover Of Tehran Embassy To Taliban
The National Resistance Front of Afghanistan has slammed Iran's move in ceding the Afghan embassy in Tehran to the Taliban.
In a statement published by the spokesperson of National Resistance Front, Sibghatullah Ahmadi, the group said the action was taken despite the Front's concerns about its "adverse consequences".
"Nonetheless, [Iran] allowed the representatives of the illegitimate and the terrorist group of Taliban to enter the diplomatic mission of Afghanistan."
It also warned that the political presence of the Taliban in Iran, with its "dark history" is "perilous", especially for the millions of refugees who have sought protection in Iran.
"Handing over the diplomatic mission of Afghanistan in Iran to a group that is a murderer of the people of Afghanistan…is dubious and contains an unpleasant message to the people of Afghanistan and other countries."
The statement expressed regret about the embassy takeover by a "criminal group", adding that this situation will not last long.
Iran has good relations with the Taliban and also ties to the resistance front that comprises more non-Pashtun, Persian speaking Afghans.
Afghanistan's embassy in Tehran was "formally" handed over to the Taliban on Sunday afternoon, according to an Afghan diplomat in Iran.
Sources say the Taliban has appointed Fazl Mohammad Haqqani, the first secretary of the former ambassador of Afghanistan in Iran, as the group's charge d'affaires in Tehran.
Iran is the third country after Pakistan and Russia that handed the Afghan embassy to the Taliban.