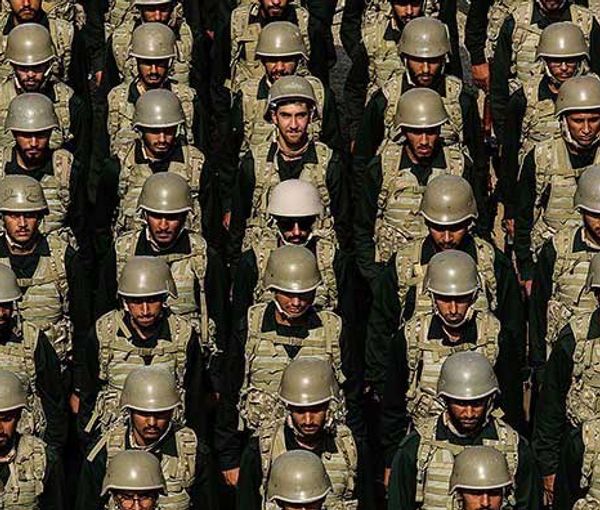 UK Government Split Over Calls For IRGC Terror Ban
The UK government is split over whether to proscribe Iran's Revolutionary Guard (IRGC) as a terror group, according to press reports.
Home Secretary Suella Braverman and Security Minister Tom Tugendhat are both said to back the move and bring Britain in line with policy in the US.
But Foreign Secretary James Cleverly is believed to be holding out against the change.
Critics say he is being badly advised by civil servants, claiming he is "too closely led by officials".
Britain's Secretary of State for the Home Department Suella Braverman walks outside Number 10 Downing Street in London, Britain, October 18, 2022.
The reports come after British-Iranian campaigner Vahid Beheshti ended his 73-day hunger strike outside the Foreign Office building in London last week. Now recovering in hospital, Beheshti has been calling for the British government to ban the IRGC. He has the support of more than a hundred members of the UK parliament.
The IRGC is designated as a "foreign terrorist organization" by the US, and has a long history of fomenting assassinations and attacks on civilians across the region and around the world. Earlier this year British counter-terrorism officers revealed that they had foiled 15 plots by Iran to either kidnap or kill British or UK-based individuals it considers "enemies of the regime".
However, the Foreign Office is said to believe in valuing intelligence and maintaining dialogue over a "gesture", as one source speaking to The Sun newspaper described the terror designation for the IRGC.
There is also said to be concern over how Tehran might retaliate, whether by targeting UK citizens in Iran – possibly adding to the number of foreigners who have been taken hostage – or by acting on British soil.
A Foreign Office source The Sun: "Nothing is ruled in or out. And anonymous personal comments about the Foreign Secretary will not distract from the ongoing business of the Government."
UK Security Minister Tom Tugendhat
However, Security Minister Tugendhat's uncompromising approach over Iran was echoed by his counterpart in the Labour Party opposition, who are leading the governing Conservative Party in the polls and widely predicted to take over in government after a scheduled general election next year.
Speaking at a security conference in London, Shadow Security Minister Holly Lynch added her voice to calls for a ban on the IRGC.
She said a ban "wouldn't simply be a symbolic measure – which would be powerful in its own right, but that is not what proscription powers should be used for."
The shadow minister added: "Proscription would grant law enforcement the powers to take action against those supporting the IRGC and allow for a more effective dismantling of the support base necessary to facilitate such unacceptable conduct here within our borders."
She voiced her outrage over the revelation of the 15 plots by Iran against targets in Britain, many of them in the media.
Ms Lynch said: "We have to ask ourselves what message does that send to the rest of the world, when journalists are not safe here in the UK.
"When we have authoritarian hostile states engaged in exporting tyranny into our country, pursuing those they perceive as enemies, and the heads of our security services are calling it out for the terrorism that it is, it calls for a significant and robust response from the UK."