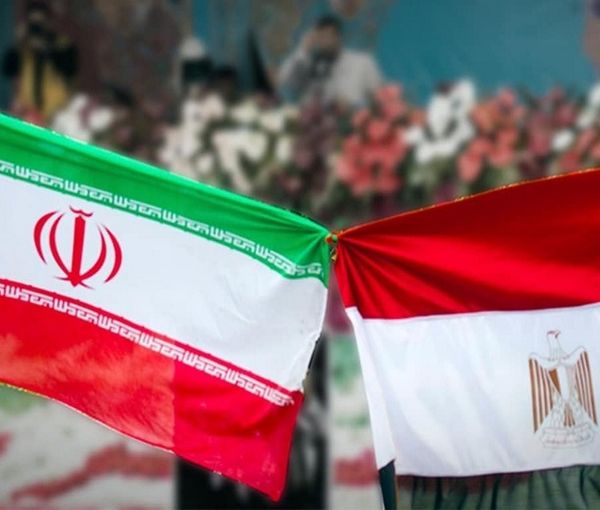 After Saudi Détente, Iran Edging Closer To Egypt
Iran is looking towards mending fences with Egypt in the wake of Tehran signing a China-brokered deal for détente with Saudi Arabia.
Iranian lawmaker Fada-Hossein Maleki, a member of the parliament's National Security and Foreign Policy committee, said in an interview with Tasnim news agency published Sunday that talks to bolster ties between Iran and Egypt are being held regularly in Iraq.
It comes amid recent reports of Oman hosting Iranian and Egyptian officials for talks. 
Maleki said: "Restoring relations between Iran and Egypt is very important... In the near future, bilateral relations will be restored, and we will witness the opening of embassies in both countries."
Egypt has maintained diplomatic representation in Tehran since the Islamic revolution. However, the countries have only chargés d'affaires running the missions. 
Malekei said that after the mooted reestablishment of ties Iranian President Ebrahim Raisi will hold a meeting with his Egyptian counterpart Abdel Fattah El-Sisi.
Also on Sunday, Iranian Foreign Minister Hossein Amir-Abdollahian told IRNA: "We have always welcomed the improvement of relations between Tehran and Cairo."
Tehran and Cairo's history of on and off relations predates the establishment of the Islamic Republic. Iran's relations with Egypt, a close ally of Saudi Arabia and other Persian Gulf nations, have been fraught since the Shah fell in 1979. His subsequent refuge in Egypt, where he died and was buried in 1980, then ruled by President Anwar Sadat, damaged relations.
Mohammad Reza Shah and Anwar Sadat in Tehran (January 1978)
Iran named a street after Khaled Eslamboli, the man who assassinated Sadat because he gave asylum to the Shah. The name was changed following the resumption of ties with Saudi Arabia in anticipation of further extending the regional rapprochement.
Relations improved after President Hosni Mubarak resigned in 2011. In April 2012, Iran appointed an ambassador to Egypt weeks before then-president Mohamed Morsi visited Iran. However, continued tensions between Iran, Saudi Arabia and allied Western nations have long proven to be an obstacle.
Former president of Iran Mahmoud Ahmadinejad (right) flashes a victory sign during a meeting with his Egyptian counterpart Mohammed Morsi (left) on the sidelines of the Non-Aligned Movement summit in Tehran, on August 30, 2012.
After years of bad relations, Iran and the Kingdom recently reached an agreement to end a seven-year diplomatic rift. Upon the visit of Iran's Minister of Economy to Saudi Arabia, Riyadh on Friday introduced its new ambassador to Tehran.
After Foreign Ministry spokesman Nasser Kanaani welcomed the Tehran-Riyadh détente, he added: "Egypt is an important country and the two countries value each other in the region. The region needs the synergy of Tehran and Cairo."
In May, Hojjatollah Joudaki, a former Iranian diplomat in Egypt, said Tehran may be replacing idealism with pragmatism to end the long-standing impasse in its foreign policy, noting that a recent trend of changing tens of street names in Tehran could be the first move.
Qatar-affiliated media outlet Al-Arabi Al-Jadeed reported in June that Cairo and Tehran had agreed on "gradual expansion of Tehran-Cairo relations as well as coordination on the situation in the Gaza Strip and Syria." The London-based pan-Arab daily also reported that Egyptian and Iranian intelligence official held a meeting in which Egypt warned Iran not to target Israelis on its territory.
Wang Yi, China's chief diplomat, Ali Shamkhani (R), Iran's national security chief, and Saudi representative Musaad bin Mohammed Al Aiban in Beijing, March 10, 2023